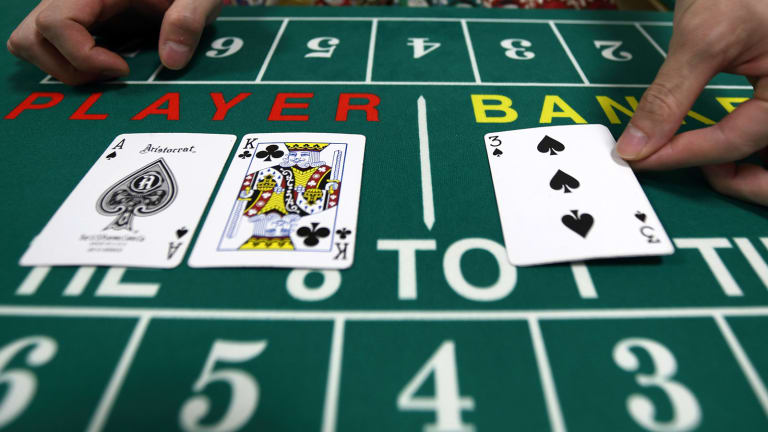 Las Vegas' economy is stronger than just gaming, but a strike would hurt.
About 25,000 members of the city's Culinary Union voted Tuesday night to approve a strike on June 1 if they can't reach a deal with casino owners when the current labor contract expires on May 31. 
If the contract, which covers 50,000 workers at 34 different casino resorts on the Las Vegas Strip and downtown Las Vegas, does expire it would definitely hurt the city, but Vegas has been able to diversify its economy enough to where it would not be crippling, Union Gaming analyst John DeCree told TheStreet on Wednesday. 
"Las Vegas as a whole has broadened its horizons, so the talk currently around town has been about the Golden Knights being in the Stanley Cup finals," DeCree said Wednesday. 
While the city's sentiment may be calm, gaming sector investors were selling the news.
The big-three publicl -traded Las Vegas gaming companies were all trading lower Wednesday. Wynn Resorts Ltd.  (WYNN) - Get Wynn Resorts, Limited (WYNN) Report shares were down 0.46%, Caesars Entertainment Corp. (CZR) - Get Caesars Entertainment Corporation Report was down 2.56% and MGM Resorts International (MGM) - Get MGM Resorts International (MGM) Report was down 0.95%. 
But panicking would be premature, according to DeCree, who is confident that negotiations will show promise. 
"I think there will be enough progress so that a strike will be avoided," Decree said." It's unrealistic to think a full deal will be reached, but enough progress could be made by the deadline."
So while news of a potential strike is never ideal, for casino stock owners now might be the time to hold 'em and not fold 'em.