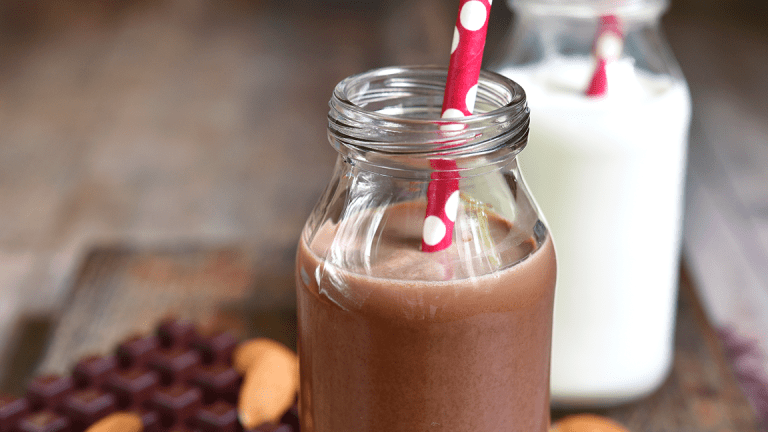 Publish date:
Got Milk? Walmart Starts Production at its Own Dairy Plant
Walmart's latest venture is food production at a new plant in Indiana.
Walmart's latest venture is food production at a new plant in Indiana.
Walmart Inc. (WMT) - Get Report is now producing food.
"It's our first entry into food production," Walmart spokeswoman Molly Blakeman told TheStreet on Wednesday, June 13, following the grand opening the same day of the company's dairy processing plant in Fort Wayne, Ind.
When fully operational, the plant will be the largest for "fluid milk" or drinking milk, in the country. It will employ 200 workers, earning $19 an hour, and another 100 third-party contractors to drive trucks. The plant will serve some 500 Walmart stores in Illinois, Indiana, Ohio, Michigan and Northern Kentucky.
The milk will be sold under Walmart's private label Great Value in half-gallon and full-gallon jugs of whole, 2%, 1% and skim plain and 1% chocolate milk.
Blakeman said the plant is working with nearly 30 dairy farms in Indiana and Michigan, with dairies on average 140 miles away.
She declined to say what the company had spent on the plant, but said it is a major investment. She would not discuss what's Walmart next food production operation may be. 
This isn't the only new venture for the world's largest retailer. The Indiana plant opens on the heels of its largest acquisition. Walmart recently decided to take a 77% stake in Flipkart Online Services Pvt. Ltd, a fast-growing e-commerce group that dominates online retail in India, for $16 billion.
The stock closed down slightly on Wednesday at $84.09.