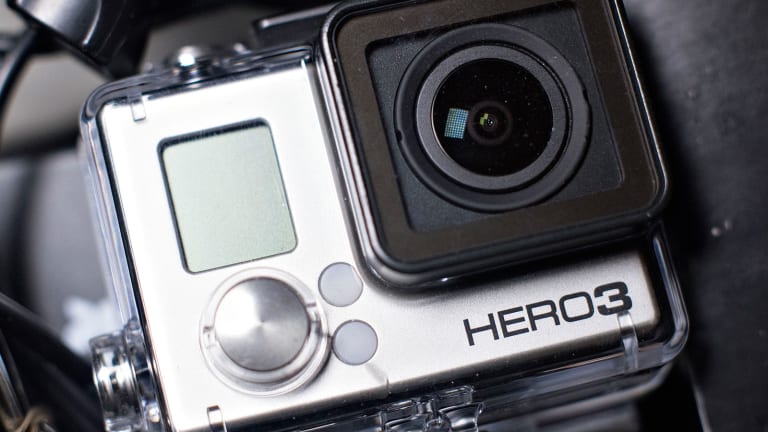 GoPro Beats First-Quarter Expectations, Raises Revenue Guidance
GoPro slips despite reporting a narrower-than-expected first-quarter loss and raising full-year revenue guidance.
Shares of GoPro (GPRO)  fell 3.2% to $6.45 Friday even though the action camera company reported a narrower-than-expected first-quarter loss and raised its full-year revenue guidance.
The San Mateo, California-based company reported a loss $24 million, or 17 cents a share, compared with a loss of $76 million, or 55 cents a share, a year ago. The adjusted loss came to 7 cents a share vs. Wall Street's forecast of a loss of 9 cents a share.
Revenue totaled $243 million, up 20% from a year ago, and exceeded analysts' expectations of $234 million. The company also increased its revenue forecast for 2019 to between 7% and 10% from its previous forecast of 5% and 8%.
GoPro said its GoPro.com website made up more than 10% of the first-quarter revenue, growing 90% year over year. GoPro's YouTube channel surpassed 2 billion lifetime views on April 27, the company said,andviewers have now watched nearly 8,000 years of GoPro content.
GoPro reduced first-quarter 2019 GAAP and non-GAAP operating expenses by $19 million and $3 million, a year-over-year reduction of 16% and 3%, respectively. Cash and investments totaled $133 million at the end of the first quarter.
"We are innovating in all areas of our business and driving disciplined expense and inventory management," founder and CEO Nicholas Woodman said in a statement. "We believe this, combined with the release of exciting new products, will drive continued growth and as a result we are raising revenue and full-year non-GAAP profitability guidance for 2019."