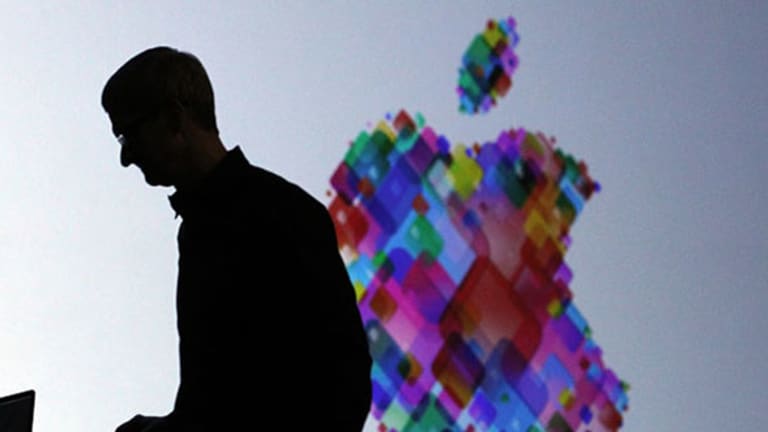 GoPro, Adobe, Tesla Seen By FBR As Potential Apple M&A Targets
Adobe, Box and GoPro would all be suitable acquisition targets for Apple, FBR Capital analyst Daniel Ives wrote in a note to investors today.
Adobe (ADBE) - Get Adobe Inc. Report , Box (BOX) - Get Box, Inc. Class A Report and GoPro (GPRO) - Get GoPro, Inc. Class A Report would all be suitable acquisition targets for Apple (AAPL) - Get Apple Inc. (AAPL) Report , FBR Capital analyst Daniel Ives wrote in a note to investors today. Acquiring Tesla (TSLA) - Get Tesla Inc Report would help Apple's car project, but such a deal is "a long shot," Ives wrote.
WHAT'S NEW: Noting that Apple is making a big push in the enterprise market, Ives says that acquiring Box would give the tech giant a foothold in the enterprise storage market. Such a deal would also allow Apple to enter the enterprise cloud market, according to the analyst. Adobe would give Apple "a nice pipeline into the enterprise" and obtaining Adobe's products would boost sales of Apple's hardware products to companies and organizations, Ives believes. Moreover, Adobe's products would enable Apple to exploit enterprises' transition to digital, since businesses and other organizations are using Adobe's products to facilitate digital marketing, deal with mobile devices used by their employees, and handle the Internet of Things, the analyst stated. As far as GoPro, Ives believes that the company's cameras are "uniquely positioned at the intersection of Apple's smartphone, wearables, and multimedia offerings." Additionally, GoPro could help Apple penetrate drones and virtual reality, where Apple has lagged behind its competitors, the analyst stated. Calling Tesla a long shot to be acquired by Apple, Ives nonetheless thinks the auto company's batteries "would greatly accelerate" Apple's automobile initiative, while making the project significantly less costly.
WHAT'S NOTABLE: While Ives said he can "finally envision" Apple making a bigger acquisition and that the "conditions are ripe" for the company to do so, he added in his note that he "clearly can see Cupertino focusing on a number of skunkworks initiatives...in 2016 and not pursuing major M&A prospects."
PRICE ACTION: In early trading, Adobe was fractionally lower at $89.30, Box gained 2% to $13.42, GoPro rallied 3.6% to $17.50 and Tesla added 0.7% to $226 per share.
The Fly
is a leading digital publisher of real-time financial news. Our financial market experts understand that news impacting stock prices can originate from anywhere, at any time. The Fly team scours all sources of company news, from mainstream to cutting-edge, then filters out the noise to deliver short-form stories consisting of only market moving content. Follow @theflynews on Twitter. For a free trial, click