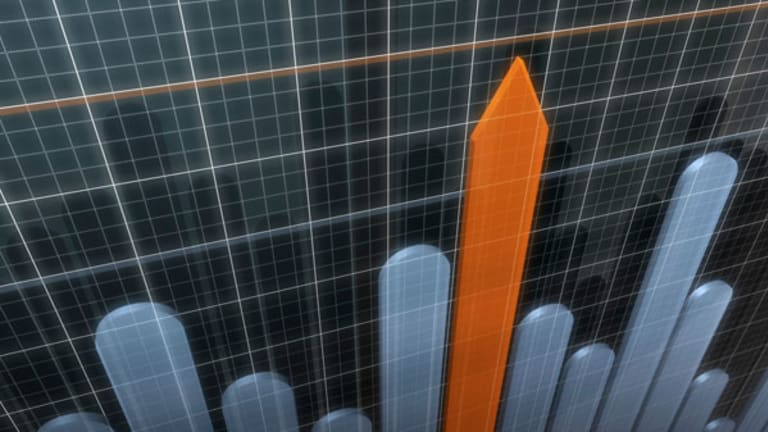 Good Luck Penney
Ron Johnson has promised to remake the department store chain, including doing away with the notorious "one penny less" pricing gimmick.
The following commentary is from an investment professional with Clear Harbor Asset Management who is a participant in TheStreet's expert contributor program.
NEW YORK (
) -- I've always been annoyed when I'm shopping for a product that is priced one penny below a flat dollar amount, like $19.99. Does the seller honestly believe I'm dumb enough to look at the price tag and think I'm paying any less than 20 bucks? Is it really a good idea to try and dupe your customer into thinking they're paying less than they really are with such a transparent ploy?
Apparently, the answer is yes. Everywhere I go, I see this pricing strategy in action. Fly round-trip to Miami for just $49.99! Buy an iPad 2 for just $499.99! There is even a so-called "dollar store" chain called
99 Cents Only Stores
( NDN), which is really sticking it to higher-cost rivals like
Dollar General
(DG) - Get Dollar General Corporation Report
and
Family Dollar
(FDO)
. Back in 2008, they announced raising their top price point for the first time in 26 years from 99 cents to 99.99 cents -- perhaps the most irritating move in the history of retail.
Follow
TheStreet
on
and become a fan on
This strategy could not be so widely employed if it annoyed everyone as much as it annoys me, or could it? Maybe there's a silent majority of consumers all over America who share my desire to see prices advertised more forthrightly. We'll find out soon thanks to
JC Penney
(JCP) - Get J. C. Penney Company, Inc. Report
.
The venerable department store chain has hired one of the brightest lights in retail, Ron Johnson, as its CEO, hoping he can overhaul its stores and reverse the company's declining fortunes. The merchandising whiz behind the rise of
Target
(TGT) - Get Target Corporation Report
and, subsequently, the retail arm of
Apple
(AAPL) - Get Apple Inc. Report
, has said he will, among other things, do away with the 99-cent pricing gimmick.
Finally, 20 bucks is priced as $20. Thank you very much for choosing not to insult our intelligence, Mr. Johnson.
Clearly, I'm biased here, but I hope for the sake of humanity that Johnson's strategy is successful. He and his team have announced all sorts of great, new ideas for JC Penney. They'll stop bombarding customers with coupons and non-stop sales offers, and he'll stop claiming that items are marked down from artificially inflated prices. He'll also carve up stores into an array of specialty shops and turn the high-traffic center selling space into an entertainment and hang-out area, or "Town Square," where they'll offer things like free haircuts during back-to-school season or free hot dogs and ice cream in July.
It all sounds great, but nonetheless, I recently sold my position in JC Penney to lock in a gain of over 60% in less than six months (I held it in a tax-free retirement account, so there were no tax considerations involved). I was lucky enough to have purchased the stock last August, knowing only that the company had hired Johnson, the price looked cheap and activist investors that I respect like William Ackman of
Pershing Square Capital
and Steve Roth of
Vornado Realty Trust
were involved with the company. It has been on a tear ever since.
Emotionally, it was difficult to sell the stock, because I like what JC Penney is doing and it could be a great success story where I miss out on more gains. The economy appears to be improving, along with sentiment in the stock market, which could bode well for shares of the retailer. That said, its stock price is now high when you compare its forward price-to-earnings ratio (19.2X) with those of its peers, like
Macy's
(11.3X) and
Kohl's
(KSS) - Get Kohl's Corporation Report
(10.6X).
Johnson's track record is incredible, but turning around JC Penney is probably his toughest challenge yet. Department stores are under fire from all directions -- big-box retailers, specialty stores, the Internet, and the list goes on. Also, consumers are tapped out. Johnson performed magnificently at Target and Apple, but gravity was very much on his side in both instances. That's far from the case this time, and I've watched many retail turnaround efforts spark stock market exuberance in their infancy only to end in disappointment when reality sets in.
The intelligent investor is a realist who buys from pessimists and sells to optimists. In this case, optimists are offering me a high price not to participate in a risky venture that could easily not work out. Indeed, Fitch Ratings lowered its issuer default rating on JC Penney to junk status on Tuesday, saying the company faces "significant execution risks" over the next 12 to 18 months as it implements its new strategy.
So, I'm no longer a shareholder, but I hope Johnson succeeds. If the price of JC Penney shares comes down again, I may be a buyer. If not, at least I can rest easy knowing that I'm not alone in believing that $19.99 is 20 bucks and it ought to be priced that way.
Disclosure: Worden is no longer a holder of JCP shares personally, but his firm holds positions in the stock. He and his firm hold positions in TGT and AAPL, but none of the other stock names mentioned in this story.