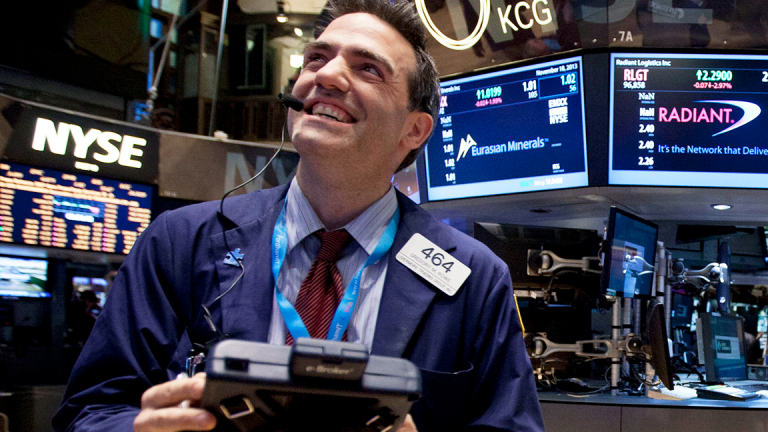 9 Stocks Goldman Sachs Thinks Will Blow Wall Street's Performance Away in 2019
Investors will soon turn their attention to Corporate America's outlook for 2019. Here are several stocks that are worth a look.
2018 is just about over, in the minds of some investors. 
"We expect investors will soon look past 2018 and focus on 2019 growth," says Goldman Sachs strategist David Kostin. "For many years, beginning in July investors would start to value stocks based on the following year's profit outlook." That's almost hard to believe this go around as markets continue to be very daily headline driven. To that end, focusing on 2019 in July 2018 may prove to be a money-losing proposition for investors. 
Nevertheless, much of the Wall Street's smart money will extract themselves from trading the news cycle and place bets on 2019 from exotic beaches this summer. Goldman Sachs believes the best stocks to play in a year of rising interest rates and less of a tax reform bump are those companies with strong sales growth potential. Wall Street is modeling for 2019 S&P 500 undefined sales growth of 5% -- Goldman's new "high revenue growth stock basket" could notch sales growth of 12% in 2019.
The hot list:
Align Technology (+22% revenue growth estimate)
Amazon (+22%)
Autodesk (+27%)
Cabot Oil & Gas (+34%)
Concho Resources (+30%)
Facebook (+27%)
Netflix (+25%)
Pentair (+22%)
Vertex Pharmaceuticals (+22)
"Firms with high revenue growth should outperform the S&P 500 during the next 12 months as the index climbs by 6% to our target of 2875," says Kostin. 
Now get to researching those nine names. 
Amazon and Facebook are holdings in Jim Cramer's Action Alerts PLUS.
5 Things You Should Know About Tech Giant Nvidia