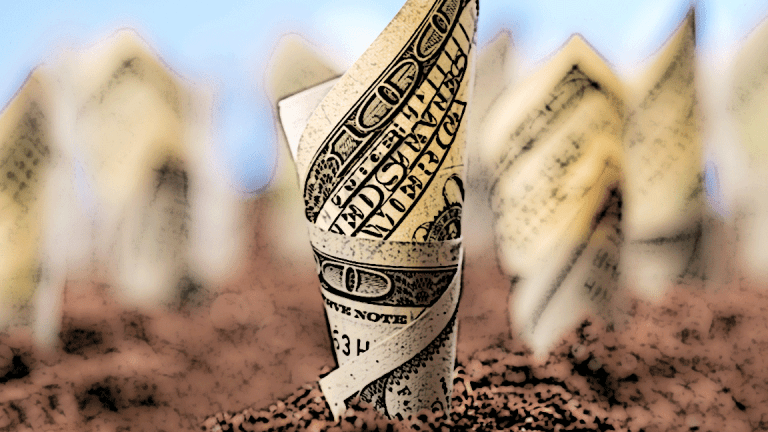 You Can Get the Best Dividends on the Market in These Sectors: Goldman Sachs
Tax reform means a 'steeper trajectory' for earnings growth -- where earnings go dividends are sure to follow, Goldman writes.
This year is about to be a good one for dividends, according to analysts at Goldman Sachs.
"We raise our S&P 500 dividend per share forecasts to reflect a steeper trajectory for EPS growth as a result of tax reform," Goldman said. "Historically, dividends have increased at a steady pace related to EPS growth."
Other uses of cash windfalls from tax reform including M&A, buybacks and ramped up capex spending have traditionally varied more in growth rates relative to earnings.
Goldman said it now expects dividends per share to grow on average 10.4% to $54 this year, up from a previous estimate of 7.4% growth to $52.55 per share. Analysts said earnings on the S&P 500 are set to grow 14% in 2018, including a 5% boost from corporate tax reform. Payout ratios will decline modestly as earnings growth slightly outpaces dividends growth.
The sectors with the largest contribution to S&P 500 dividend growth per share are information technology and financials, Goldman wrote. Those two will deliver the fastest dividend growth in 2018.
"Financials dividends are expected to grow by 11% this year, trailing consensus bottom-up expectations for 26% growth in EPS. This difference implies a three-percentage point contraction in the sector's payout ratio to 24%," Goldman wrote.
"In the tech sector, expected [dividend per share] growth of 10% is broadly in line with consensus expectations for 13% EPS growth," Goldman wrote. "However, we believe info tech EPS will grow by just 7% in 2018 due in part to negative implications for the sector from the recently passed tax law."
For 2019, Goldman expects dividends per share to grow 4.9% to $56.65, reflecting a revised payout ratio of 36% in 2018 and 2019.
Check out Kinsey's New Series, Dumbest Thing on Wall Street
D
More of What's Trending on TheStreet: