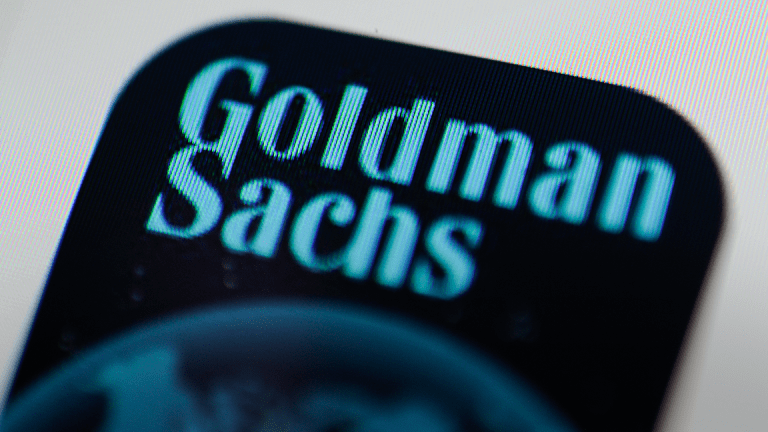 Goldman Sachs: Cash and Commodities Are King
Commodities have seen the best returns on investment this year, while cash mitigates risk from market volatility, analyst says.
Bonds are out. Commodities and cash are in.
Portfolio strategists at Goldman Sachs identified commodities as an asset that could continue its strong returns into the second half of 2018. Meanwhile, cash could be an investor's best bet to insulate themselves from the return of market volatility, according to a research note from Goldman analyst Christian Mueller-Glissmann.
"Our commodities team remain bullish on the energy sector but are turning more neutral on industrial metals in the near term due to recent global growth and China concerns," Mueller-Glissmann wrote.
One of the main drivers for Mueller-Glissmann's outlook on commodities is the belief that oil prices will pick up in the second half of 2018. He expects oil prices to reach the $70-80 range while Brent crude oil prices will trade at $80 a barrel because of continued uncertainty around oil supply.
Jim Cramer is bullish on BP (BP) - Get Free Report and Schlumberger (SLB) - Get Free Report in the oil patch.
Oil futures were trading around $68 as of early afternoon Wednesday. Brent crude futures were up around $73 a barrel.
He estimates commodities will outperform other asset classes in the short term with a 9.3% return on investment in the next three months. That number rises to 10.3% in his 12-month forecast.
Mueller-Glissmann warned that rising oil prices can have some adverse effects, including raising bond yields and limiting market growth.
Mueller-Glissmann sees cash as a safer asset to have in an investment portfolio because he anticipates it having little beta risk compared to the markets and low duration. A rising cash yield is another reason Mueller-Glissmann remains overweight on the asset.
"Yields on cash and cash-like instruments are becoming more attractive, albeit mainly in the U.S., whit shorter-dated rates in Europe and Japan still very low," Mueller-Glissmann wrote.
Cash should see a 0.2% return over the next three months and a 1% return over the next year, Mueller-Glissmann wrote.
Mueller-Glissman maintains his underweight recommendation on bonds due to rising inflation in major economies.