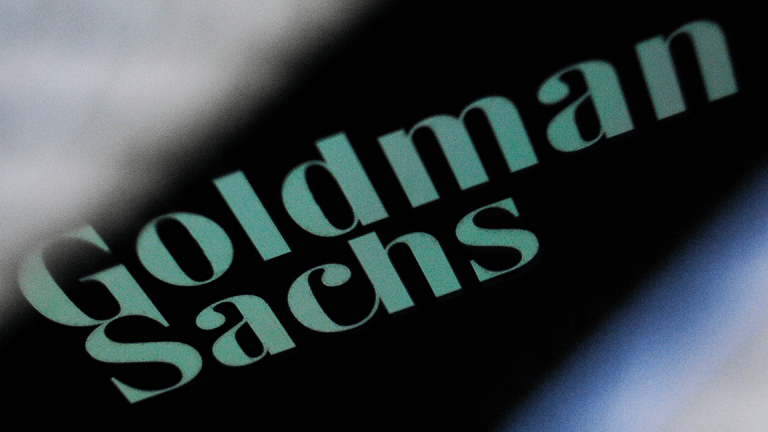 Goldman Sachs Is a Leader in Underperformance - Here's How to Play It
GS is down 31% for 2018 and hit it's 52 week low on Friday. Ugleeee.
The Evil Empire
The Glory Days of Wall Street. Those of us who spent the bulk of our careers working for investment banks not named Goldman Sachs (GS) - Get Report really used to refer to the guys at Goldman "the evil empire". For good reason. They were so good at what they did. Period. The joke on the trading floor once upon a time was that if you realized today that you needed a thousand birthday cakes, that Goldman bought the bakery yesterday... oh, you meant hammers, not birthday cakes... yeah, they bought the hardware store too. So it went. Always one step ahead of the pack. 
My, How Times Have Changed
Turns out that here in 2018, even though the names have changed, that Goldman Sachs is still a leader, a leader in under-performance that is. With roughly two weeks left in the year, the S&P 500 is now down nearly 2% year to date. The Financial Select SPDR ETF (XLF) - Get Report has given up 12%. Goldman, ready for this... Goldman is down 31% for 2018. Ugleeee.
Headline Risk
Though the name has been taken to the woodshed, though the firm went through the change in leadership which I read as extremely positive, it remains extremely difficult to get behind this firm, even though this firm should be less reliant upon net interest margin than it's competitors in order to drive revenue.
Part of that is due to the overhang of the 1MDB scandal, where some former executives of the firm aided Malaysian authorities in the raising of billions of dollars that eventually went missing. I am no lawyer, and have no ability to make any kind of judgment there, but it would appear that at least some individuals may be in trouble. I do know that several firms across Wall Street downgraded the stock last week, notably Morgan Stanley and Bank of America Merrill Lynch. By the way, Merrill's nickname on the trading floor was "America's Team" before the financial crisis.
Clearly, the stock colored by the numbers for much of 2018, until the floor fell out in October. I had spent a good portion of the year long this name. Thank goodness I gave up on Goldman months ago. What now?
I really don't yet see a positive catalyst for the financials. If one were to get involved, why not play names with no headline risk associated. JP Morgan (JPM) - Get Report remains for me, best in class. The only other name that I still have a small position in is KeyCorp (KEY) - Get Report , and that's not even because I like them. They pay shareholders 4.9%. That's why I am there.
The Trade
The only Goldman related trade that I would even consider would be a volatility based trade that came with a capped degree of risk. Goldman reports on January 15th. I am looking at pulling the trigger on a January 19th $170/$180 Strangle. What does that mean? Basically I get long a $180 call and a $170 put, both expiring on Jan 19th. If GS is still between the two strike prices upon expiration, I lose my investment. Right now, the total debit would come to $10.37.
So, GS closes above $190.37 on Jan 19th, the trader profits. GS closes below $159.63 on Jan 19th, the trader profits. Above $180, but below $190.37, or below $170, but above $159.63, the trader cuts his or her losses. If this seems complicated, I am approachable.
(Goldman Sachs and JP Morgan are holdings in Jim Cramer's Action Alerts PLUS member club. Want to be alerted before Jim Cramer buys or sells GS or JPM? Learn more now.)
Save 66% with our '12 Days of Holiday Deals' Sale. Join Jim Cramer's Action Alerts PLUS club for investors and get our best deal of the year. Click here for details or to sign up.
At the time of publication, Stephen Guilfoyle had no position in the securities mentioned.