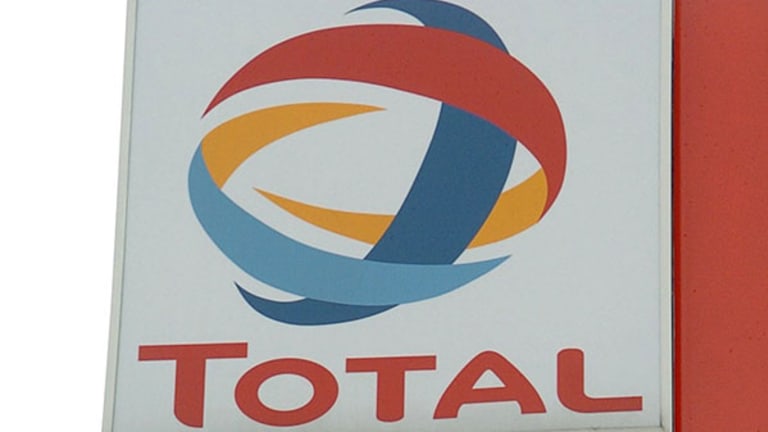 Goldman Sachs Just Called the Bottom of the Market for European Oil Majors
Third quarter results will be the catalyst for gains amongst European oil majors as earnings revisions turn positive, according to Goldman's analysts.
Goldman Sachs has called the bottom of the European oil sector, claiming that year-to-date underperformance of 12% against the wider market will begin to reverse as earnings revisions turn positive.
Oil analysts have cut earnings forecasts 24% since the start of the year as a weaker dollar against the euro and a 10% cut to consensus oil price forecasts have weighed on the outlook for producers including Total SA (TOT) - Get Total SA Report , Royal Dutch Shell Plc undefined and Eni SpA (EIPAF) - shares in each of which have fallen since the start of January.
"Both these negative drivers (the dollar and oil prices) are coming to an end, with stable FX since the beginning of September and 2018 oil price expectations in line with the forward curve for the first time in over 12 months," Goldman Sachs analysts wrote in a note dated September 21. "Our EPS estimates are currently 4% above... consensus expectations for 2018, having been 12% below in February."
Investors have plenty of reasons to take a new look at European oil producers. Average dividend yield is currently running at about 6%, well ahead of the STOXX average of 3.6%. Cash flow multiples also look good, running at about 6.9 times forecast 2017 estimated enterprise valuations to debt adjusted cash flows. That is toward the low end of their historical range.
And cash flows could sharply improve, according to Goldman Sachs, which believes that Europe's oil majors could cut capital expenditure budgets 10% to 20% over 2018 if drillers maintain a cap on their growth.
The catalyst for European oil company shares should arrive as soon as the third quarter, when Europe's biggest oil companies are likely to report a 22% increase in cash flows on a year earlier on increased production and due to higher oil prices.
Results are also likely to show higher margins on downstream activities due to outages in the U.S., where Hurricane Harvey has removed about 22% of refining capacity and has already translated into a 31% increase in margins for refining in the US, an 18% rise in Asia and a 16% climb in Europe. That is likely to benefit BP plc, which operates significant unaffected refining facilities in the U.S.
Goldman's top picks amongst European oil companies are Eni and Total, where it sees growing production from projects entering their ramp up stage, as well as strong downstream margins, supporting a 25% and 23% increase over the coming twelve months, respectively.
Royal Dutch Shell is also rated a buy by the bank, with a 19% upside on its euro denominated A shares.
At the other end, only Norway's Statoil ASA is rated a sell with a 9% downside due to its exposure to under-pressure European gas prices and the potential for appreciation of the Norwegian kroner.
Don't miss these top stories on TheStreet: