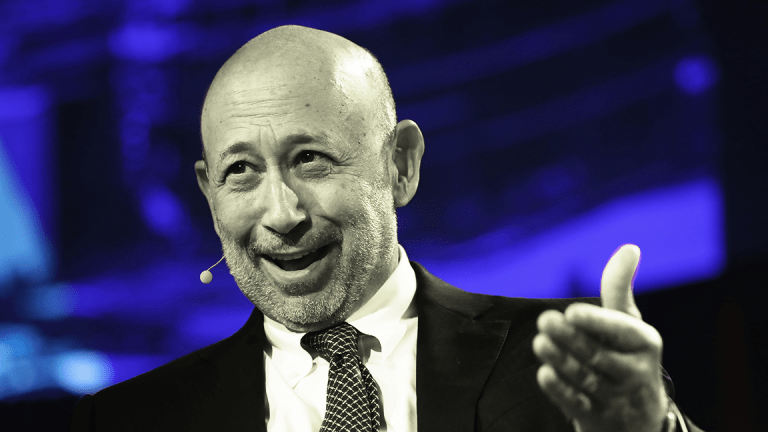 Goldman Sachs Traders' Bleak Year Is Not Getting Any More Upbeat
Goldman Sachs, historically known for its trading prowess, isn't seeing signs of a rebound in the fourth quarter, CFO Martin Chavez says at a banking conference in New York.
Please -- just let 2017 be over.
That's essentially the message to investors from Goldman Sachs Group Inc. (GS) regarding the historically first-in-class Wall Street firm's lackluster trading performance this year. 
Few signs have emerged since September of a revival in sluggish bond and commodities markets, Goldman Sachs CFO Martin Chavez told investors at a banking conference in New York on Tuesday. The bleak outlook bodes ill for fourth-quarter results from the firm's trading division, which has suffered this year because of unusually low price swings in markets.
Such low volatility has sapped client activity while leaving the firm's own traders with fewer opportunities to profit from wagers on securities prices.  
"The market backdrop that has been in place since the beginning of the year has continued into the fourth quarter," Chavez said in webcast remarks from the conference. "Volatility continues to be low, and client activity continues to be subdued."
The company's typically-powerhouse trading division has performed worst among peers in each of the past three quarters, forcing management led by CEO Lloyd Blankfein to look to new markets, such as corporate lending and consumer banking, for growth. In September executives announced an effort to boost firmwide revenue by $5 billion in three years, though the plan drew immediate skepticism from some analysts who said the targeted business areas were already saturated with competent players.
The annus horribilis at Goldman Sachs has caused the firm to miss out on a rally this year in the shares of big banks. The company's stock price is down 0.8% so far in 2017, even as uptown rival Morgan Stanley has gained 14%, JPMorgan Chase & Co. is up 13% and Citigroup has climbed 20%. 
The performance has been such a disappointment that some analysts have even started calling for Blankfein to depart in favor of fresh leadership. 
Dick Bove, the Vertical Group analyst who has been tracking Wall Street for five decades, recently cut his recommendation on Goldman Sachs shares to "sell" from "hold," writing in a report that Blankfein failed to shift the firm's business model as key changes occurred in the financial industry in the wake of the 2008 mortgage crisis. Blankfein should be replaced with a new executive who can bring in "outside blood," according to Bove.
Last week, Goldman Sachs announced leadership changes in its ailing fixed-income, currency and commodity trading unit, while stopping short of replacing any of the trading division's three co-heads, Isabelle Ealet, Pablo Salame and Ashok Varadhan.
Chavez noted at the banking conference on Tuesday that comparisons of this year's fourth-quarter trading results to those in the same period of 2016 are likely to be unflattering, given the surge in client activity that followed President Donald Trump's surprise election victory a year ago.  
Goldman Sachs's commodities-trading unit is on track for its worst performance since the firm's initial public offering in 1999, Chavez added.
There's always the optimistic case, Chavez said, but at this point there's little merit in crossing one's fingers. Goldman Sachs is projected by analysts at the Swiss bank Credit Suisse to post earnings-per-share growth of just 1% in the fourth quarter, versus an average of 10% for a group of 10 multinational and regional U.S. lenders.  
"The market backdrop could change," he said. "Nobody knows when that would happen or what the drivers of that would be, and so we are not waiting for that." 
More of What's Trending on TheStreet:
Why Disney Has Turned to Giving Away Free Theme Park Tickets in China