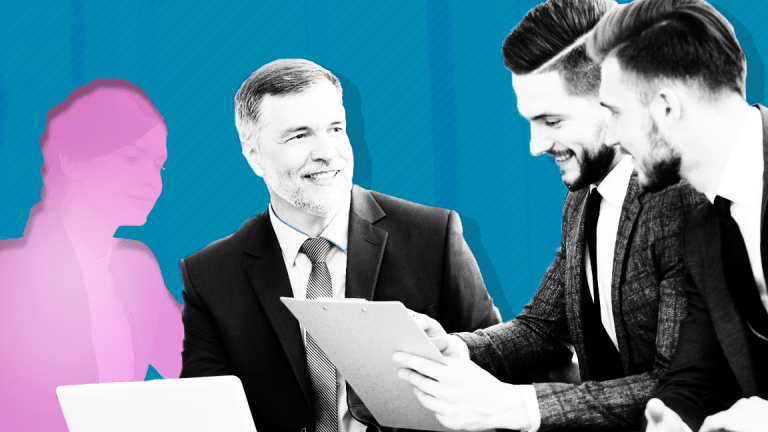 Goldman Taps Drew Faust as Director, Board Now Has 3 Women
Goldman Sachs, criticized by some corporate-governance advocates for falling below recommended thresholds for board gender diversity, added former Harvard President Drew Faust as a director. She was the university's first female president, with an academic background in women's studies.
(Corrects percentage of Goldman female directors in first paragraph, in story originally published July 5.) 
Goldman Sachs Group Inc. (GS) named former Harvard University president Drew Faust to its board, bringing the number of female directors at the Wall Street firm to three and boosting the percentage of women to 25% from 18%.
Faust, 70, a historian with a background in women's studies, served as Harvard's first female president from 2007 until earlier this month. At Harvard, she succeeded former U.S. Treasury Secretary Larry Summers, who had sparked an outcry after he said in 2005 that innate gender differences might explain the high proportion of men in science and engineering positions.
The appointment comes after Goldman has been criticized for having too few women on its board.
Some corporate-governance advocates say that company boards need at least three women to ensure that their contributions are fully effective. Goldman's percentage of women, though, still falls below the 30% threshold that major shareholders including BlackRock Inc. (BLK) agree will improve a company's performance. 
"Drew led Harvard through a decade of growth and transformation," Goldman CEO and Harvard alumnus Lloyd Blankfein said in the press release. "Her perspective and experience running one of the most complex and preeminent institutions in the world will benefit our board, our firm and our shareholders."
Goldman, which publicizes its efforts to promote women entrepreneurs around the world and hire more female professionals, had mostly held the number of female directors on its board constant since 2004.
The low proportion of women on the board -- ranking in the bottom third of the Standard & Poor's 500 Index -- drew criticism partly due to Goldman's stature as one of the most prestigious U.S. financial companies and its image as being on the cutting edge of corporate trends, a symbol of modern American capitalist success.
The Wall Street firm perennially ranks as the No. 1 adviser to corporations on mergers and acquisitions globally. In recent decades, Goldman has produced no fewer than three U.S. Treasury secretaries - Robert Rubin, Henry Paulson and Steven Mnuchin, who serves currently under President Donald Trump.
In a March regulatory filing, the Wall Street firm said that boardroom diversity was "an important factor in our consideration of potential and incumbent directors."
Goldman's addition of another female director comes as a growing body of research suggests a greater proportion of women on boards can enhance corporate performance and shareholder returns. The thesis is supported by an organization called the 30% Club, where the CEOs of Goldman's three biggest shareholders -- BlackRock, State Street Corp. (STT) and Vanguard Group - are members. Another member is Warren Buffett, the billionaire CEO of Berkshire Hathaway Inc. (BRK.A) , another big investor in Goldman's shares.
And according to a 2011 study by Catalyst, a nonprofit organization that advocates for boardroom diversity, companies with three or more female board directors in at least four of the previous five years reported a 46% higher return on equity, a key measure of profitability, than those with lower representation. In 2016, the investment-research and index provider MSCI Inc. reported that three female directors may constitute a critical mass allowing women to contribute more equally to group decision making.
The push to add more female directors gained a heightened emphasis following last year's #metoo movement, while Goldman's performance has come under scrutiny following a worst-in-class performance in bond- and stock-trading last year that caused the company's share price to lag those of rival banks.
The firm's status as a predominantly male-run company is reinforced by the makeup of its senior executive committee. Women represent 37.8% of the overall workforce, but just 22% of executives, senior officials and managers, according to a company report last year.
The company has set a goal of having women eventually represent 50% of its global workforce, starting with a targeted 50% of its incoming class of entry-level investment-banking analysts by 2021. But there's been no similar goal set for the board.
According to an e-mail from a Goldman spokeswoman, Faust will serve on the board's governance, public responsibilities and risk committees.