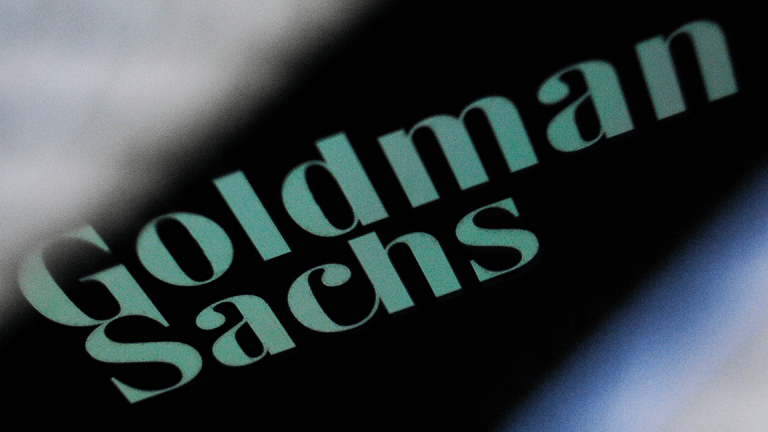 Publish date:
Goldman Sachs Isn't the Best Bank Stock to Trade Now
Why am I overweight a stock in a down trend? Easy.
Why am I overweight a stock in a down trend? Easy.
All bank stocks are not created equal. 
Citigroup (C) - Get Citigroup Inc. Report , Wells Fargo (WFC) - Get Wells Fargo & Company Report , and Bank of America (BAC) - Get Bank of America Corp Report all closed in the green on Tuesday, but none in significantly grand fashion. I am not touching Wells Fargo at this time. They can prove themselves first. I remain long Citigroup, JP Morgan (JPM) - Get JPMorgan Chase & Co. (JPM) Report , and Goldman Sachs (GS) - Get Goldman Sachs Group, Inc. (GS) Report . Citigroup based on valuation, and on the firm's stated intent to repurchase $20B worth of shares over a couple of years, and JP Morgan basically because of their solid balance sheet, and broad global exposure. Both of these firms should benefit not only from deregulation, but from the Fed's stress test results next month.
(JP Morgan, Goldman Sachs, Citigroup are part of Action Alerts PLUS, which Jim Cramer co-manages as a charitable trust.)
Goldman Sachs is a more curious case. I recently reloaded this long close enough to the May lows after dumping 40% of my stake on the earnings pop of 17 April, and am now running at nearly 120% of my intended size. The name has clearly been tradable, but appears to be in a downward trend. Why am I overweight a stock in a down trend? Easy. For one, I believe that the headline driven volatility that we have seen will be something of a constant going forward. Goldman Sachs will, in my opinion best profit from trading this environment. Deregulation will also aid this firm as far as that goes.
Quick observation allows the trader to notice this stock's breakout of the Pitchfork model that had been in place. That's positive. What's negative is that GS hit a stone wall at a 38.2% retracement of the March through May descent just as stiff as was Jackson's brigade at First Manassas. What to do now? Almost nothing. Should the name make a second attempt at that 245 level, I'll look to take the profit on the portion that I am overweight the stock and return to a full position. Then I wait at least until next month for my thesis on this stock to work.
(For more coverage of banks by TheStreet, see here, here and here.)
______ 
TheStreet presents on May 22: "How to Stomach Market Volatility." Hosted by Fisher Investments and TheStreet's Jim Cramer, the exclusive live webinar will give you the tools to successfully navigate market volatility and discuss why having a wealth manager is more critical than ever before. Quickly register for the event here.