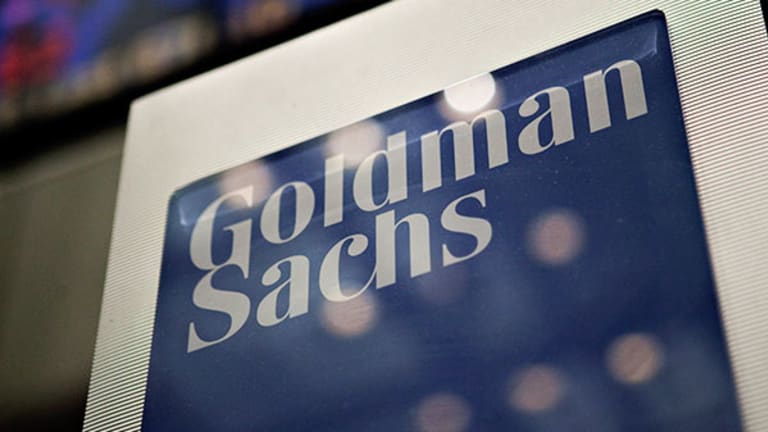 This article, originally published at 6:04 p.m. on Monday, April 11, 2016, has been updated with market data and settlement details.
Goldman Sachs (GS) - Get Goldman Sachs Group, Inc. (GS) Report agreed to pay $5 billion to settle claims by the U.S. Justice Department that it misled investors about the quality of home loans included in mortgage-backed securities the firm sold before the financial crisis.
The settlement includes a $2.39 billion civil penalty, $1.8 billion in consumer relief and $875 million to resolve claims by other federal regulators and the states of California and Illinois, the Justice Department said in a statement. The amount ranks among the lowest assessed by regulators against Wall Street firms such as JPMorgan Chase (JPM) - Get JPMorgan Chase & Co. (JPM) Report , Bank of America (BAC) - Get Bank of America Corp Report and Morgan Stanley (MS) - Get Morgan Stanley (MS) Report .
New York-based Goldman originally disclosed the agreement in January, just a week before reporting fourth-quarter earnings that included a charge of $1.8 billion toward the total settlement. Residential mortgage-backed securities, or RMBS's, were a linchpin in the financial crisis since lenders nationwide used them to repackage mortgages of widely varying quality into securities, which were then sold to investors.
That let the lenders record profits while moving the risk of default off their own books and fueled a home-buying boom, expanding the U.S. mortgage market to as much as $15 trillion. When the housing bubble collapsed and high-risk borrowers were unable to make payments, however, the value of the securities plunged, imperiling major financial institutions that owned them. Investment bankLehman Brothers failed, leading to a global credit freeze, and others were forced to take massive bailouts as the government worked to prevent economic collapse.
"This resolution holds Goldman Sachs accountable for its serious misconduct in falsely assuring investors that securities it sold were backed by sound mortgages, when it knew that they were full of mortgages that were likely to fail,"  Acting Associate Attorney General Stuart F. Delery said in the statement.
As part of the settlement, Goldman acknowledged telling securities buyers that the loans included in them generally complied with the lender's guidelines, even though the bank knew some of them didn't, and in fact had problems such as low borrower credit scores or potentially overstated incomes.
"We are pleased to put these legacy matters behind us," Michael DuVally, a Goldman spokesman, said in a statement. "Since the financial crisis, we have taken significant steps to strengthen our culture, reinforce our commitment to our clients, and ensure our governance processes are robust."
Goldman Sachs climbed 0.9% to $153.56 a share at 12:30 p.m. Tuesday in New York. So far this year, the bank's shares have fallen 15%, a worse decline than either the KBW Bank Index or the S&P 500 Financials Index.
The bank conceded in the settlement that much of the information it received regarding loan originators' business practices was not passed on to investors even though Goldman had made detailed statements to them about a vetting process for lenders that included "ongoing monitoring of loan sellers," the Justice Department said.
The loans in Goldman's mortgage-backed securities were purchased from lenders including New Century Financial, which filed for bankruptcy in 2007; IndyMac Bank, which regulators closed in 2008; Countrywide Home Loans and Fremont Investment & Loan, which was ordered by the FDIC to stop making excessively risky loans in 2007 and filed for bankruptcy in 2008.
Goldman acknowledged that it reviewed Fremont's lending practices in late 2006 and found them to to be "at the aggressive end of market standards," but instead of telling investors, the bank focused on what it called "Fremont's 'commitment to loan quality over volume,'" the Justice Department said.
The firm's deal was part of a broader probe by the Obama administration's RMBS Working Group, formed to review misconduct related to the financial crisis.
The group's investigation previously led to a $13 billion settlement in November 2013 between the Justice Department and JPMorgan Chase (JPM) - Get JPMorgan Chase & Co. (JPM) Report, which resolved federal and state claims against JPMorgan and two companies it purchased while working with regulators to try to head off the crisis: investment bank Bear Stearns and consumer-lender Washington Mutual.
In August 2014, Justice reached a $16.6 billion settlement with Bank of America that resolved claims involving the Charlotte, N.C.-based company as well as two companies it purchased in the buildup to the crisis, Countrywide and investment bank Merrill Lynch. The agreement included a $5 billion penalty, the largest assessed at the time under the Financial Institutions Reform, Recovery and Enforcement Act, and a $7 billion consumer relief package.
This February, the Justice Department announced a settlement with Goldman rival Morgan Stanley for $2.6 billion. In that case, Morgan Stanley acknowledged telling investors that its mortgage securities didn't include loans for amounts greater than the value of the property, although the bank actually securitized 9,000 such loans from January 2006 through mid-2007, the Justice Department said.
EXCLUSIVE LOOK INSIDE: Want to be alerted before Jim Cramer's Action Alerts PLUS Charitable Trust buys or sells Bank of America stock? Learn more now.