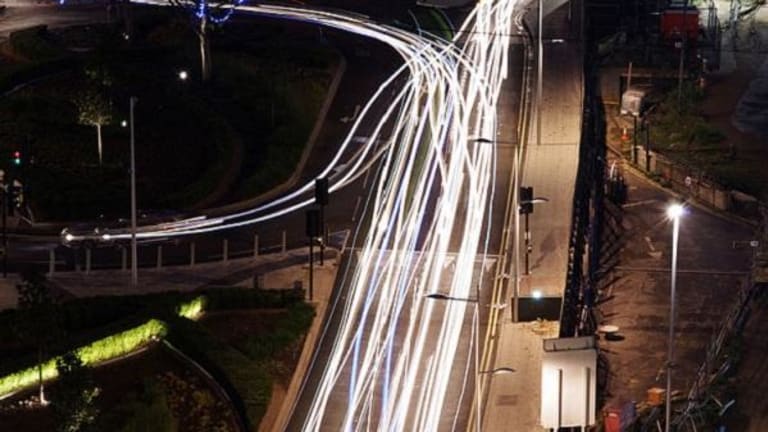 Publish date:
Goldman, Delphi and Others Invest $60M in Israeli Semiconductor Firm Focused on Auto Technology
Valens, located in a suburb of Tel Aviv, provides semiconductor tech for high-speed transmission of data in automobiles.
Valens, located in a suburb of Tel Aviv, provides semiconductor tech for high-speed transmission of data in automobiles.
Another Israeli high-tech firm in the automotive arena has attracted significant venture capital, accelerating the global race to commercialize automated vehicles more dependent on computers than mechanical devices.
Valens, a semiconductor firm founded in 2006, said it raised $60 million from a group led by Israel Growth Partners, and includes Delphi Automotive (DLPH) - Get Report , Samsung Electronics' Catalyst Fund, Goldman Sachs (GS) - Get Report and Taiwan's MediaTek (MDTKF) as new investors, in addition to Valens' existing investors.
The Israeli firm introduced a technology it calls HDBaseT Automotive in 2016 to overcome technical hurdles in advanced automobiles pertaining to the increasing amount of bandwidth and wiring needed for infotainment and advanced driver assistance systems features.
In November, Daimler (DDAIF) , maker of Mercedes-Benz, and Valens announced that HDBaseT will soon be used in Daimler automobiles.
Israel has turned in the past few years into a lively hotbed of high technology that many in the automotive industry describe as a smaller version of Silicon Valley in the U.S. General Motors (GM) - Get Report and other global automakers have opened research labs in Israel, in part to scout emerging new companies and technologies. The Israel Export Institute lists about 150 companies that supply parts and technology to automakers.
Last month, semiconductor giant Intel (INTC) - Get Report announced a $15.3 billion agreement to buy Mobileye (MBLY) , the Israeli manufacturer of machine vision systems used in automobiles for detecting and identifying objects. In November, Samsung, to boost its presence in automotive electronics, announced an $8 billion deal to buy Harman International (HAR) .
Located in the Tel Aviv suburb of Hod HaSharon, Valens was founded in 2006 by current CEO, Dror Jerushalmi.
"Valens is deeply committed to the automotive market, which represents a major growth area for the company, and this financing round strengthens the ecosystem we are building to do so," he said in a prepared statement.
Moshe Lichtman of Israel Growth Partners will join the board of Valens. He said: "Valens has shown its commitment to revolutionizing wired connectivity in several industries, and its success in the audiovisual and consumer electronics market is proof of it."
Glen De Vos, Delphi's chief technology officer, said "best-in-class signal and power distribution capabilities are key enablers for increasing levels of vehicle connectivity and automation. Our investment and partnership with Valens brings great opportunity to leverage the potential of HDBaseT Automotive technology in future mobility platforms."
Doron Levin is the host of "In the Driver Seat," broadcast on SiriusXM Insight 121, Saturday at noon, encore Sunday at 9 a.m.
This article is commentary by an independent contributor. At the time of publication, the author held no positions in the stocks mentioned.