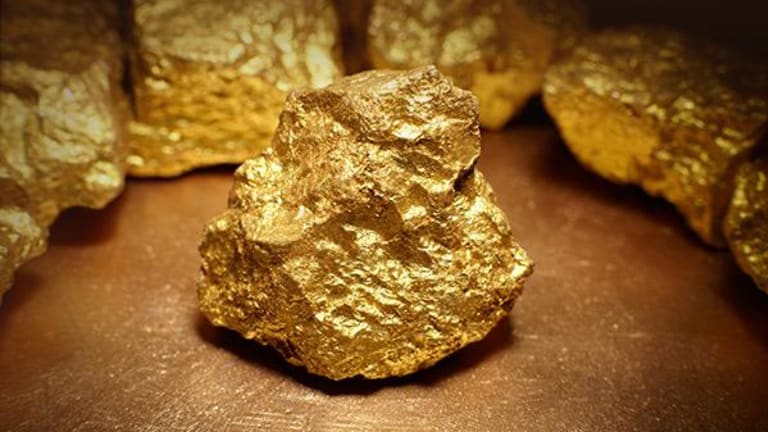 Huge Global Deficits Are One of 3 Reasons Why Gold Is Still in a Powerful Bull Market
The good news is that consolidation could create buying opportunities.
The good news is that consolidation could create buying opportunities.
Gold rallied to just over $1,263 an ounce on the Comex Tuesday morning, rising nearly $10 on the day before falling back somewhat. In early afternoon action, the precious metal was trading around $1,257.60 an ounce, up about $4 on the day.
Two days of relative weakness in the equity markets have contributed to gold bouncing off of near term support at $1,250 an ounce. But resistance at $1,265 an ounce withstood a recent test, and both Market Vectors Gold Miners ETF  (GDX) - Get Report and Market Vectors Junior Gold Miners ETF (GDXJ) - Get Report   have shown recent weakness, so the near-term bias remains to the downside.
At Strategic Gold, we view the current environment as a time to perhaps consolidate gains or simply exercise patience in anticipation of more-favorable buys in the future.
Precious metals logged excellent gains in the first quarter. Gold finished up 8% and silver up 14% from January to March. But with gains in precious metals outshining both the S&P 500 and MSCI indexes so far in 2017, we're looking into April and beyond to try and determine if the momentum can be sustained.
As the precious-metals markets continue to consolidate, we would look for gold to close above the $1,265 level before the next leg up in the long-term bull market materializes. The miners could again signal the renewed bull case if they can shake off the lethargy they have been mired in for the last few weeks.
The mid- to long-term gold picture still remains very strong. Huge global deficits, waning confidence in the Fed and global central bankers, and negative real rates of return all bode well for gold moving forward. Recent concerns raised at failing pension funds also demonstrate the need for wealth held outside the financial system. Physical gold provides much-needed portfolio diversity. So, as the opportunity to "buy the dip" presents itself, we say jump in, the water is fine!
David Yoe Williams has a position in physical gold.