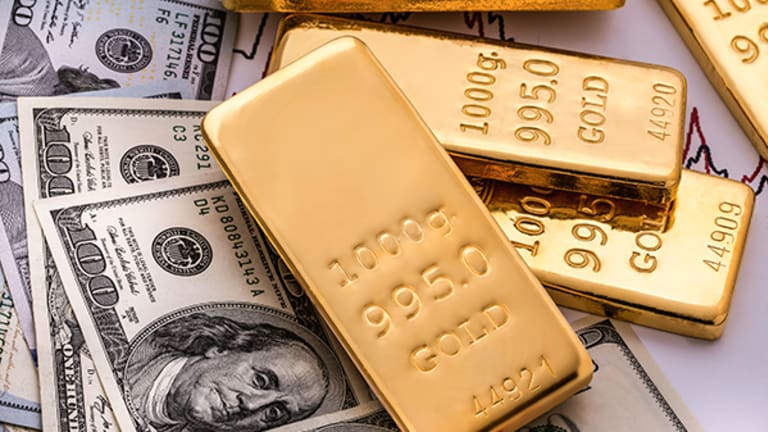 Did North Korea Just Trigger $1,900 Gold Prices?
Four fundamental factors support a move substantially higher.
Gold enjoyed its best day of the year Monday, gaining more than $27 and moving decisively over the $1,300 mark. This impressive advance over the $1,300 level should signal a major breakout to the upside as the gold market heads into the seasonally favorable fall months.
Market consensus for the climb is the latest missile launch by North Korea over Japan. While this may explain the short-term catalyst, gold's fundamentals have been in place for some time to support a move of this sort.
There are several fundamental factors in place, which will continue to support gold's move substantially higher. The first is uncertainty. Gold's value as sound money comes into focus most clearly in times of political and economic uncertainty.
Global politics as well as our national politics are loaded with hazards, as the current North Korean crisis demonstrates. Elections in Germany are slated to be held later in September and Chancellor Angela Merkel is fighting off a real challenge from Martin Schulz. Meanwhile, the Chinese meet later in the fall as they organize their party leadership for the next five years.
Take a Look at Tropical Storm Harvey's Most Dramatic Photos
Here in the United States, Congress has to pass a budget while wrestling with the issues of tax reform and the debt ceiling. Uncertainty seems to be the order of the day, at least for a while.
Gold is also moving higher as the dollar continues to weaken. This trend has been in place for almost a year now and shows no signs of abating. The Trump administration has been pursuing a weak dollar policy from its outset to advance U.S. trading goals. Regardless of the wisdom behind the policy, a weaker dollar translates to higher gold prices.
Global monetary moves away from the dollar by major trading blocs, from the Chinese and Russians to the European Central Bank, also support gold and diminish the dollar. These policies are well-entrenched and gaining traction. The proliferation of bilateral trading agreements continue to require fewer dollars for global trade. As the need for dollars diminishes, so does its value versus gold.
Finally, interest rates are always a major driver of gold prices. Low real rates support gold as investors choose to leave riskier monetary instruments when they are not being paid to hold them through higher rates. The current low interest rate environment coupled with political risk and monetary uncertainty create a very favorable environment for gold ownership.
Amazon Is on the Verge of a Colossal Breakdown After Whole Foods Deal
The recent general disregard for gold as an asset class results in the yellow metal starting from a relatively inexpensive basis. Although gold is up more 10% this year, it is nowhere near its 2011 highs of $1,900. This gives many gold owners confidence the rally has plenty of upside potential. As Ray Dalio, founder of hedge fund Bridgewater Associates, says, "If you don't own gold you know neither history nor economics."
We look forward to the remainder of this week as we see if gold can sustain the breakout above $1,300 and the North Korean news is digested. We are firmly of the opinion that regardless of the near-term catalyst, gold's fundamentals will keep it firmly entrenched in the bull market that it currently enjoys.
Enjoy the ride. It should be a long and fruitful one.
(This article originally appeared at 10:00 a.m. ET on Real Money, our premium site for active traders. Click here to get great columns like this from Jim Cramer and other writers even earlier in the trading day.)
More of What's Trending on TheStreet:
David Yoe Williams Jr. is a principal atStrategic Gold , a Naples, Fla.-based firm that buys and stores physical gold for investors.