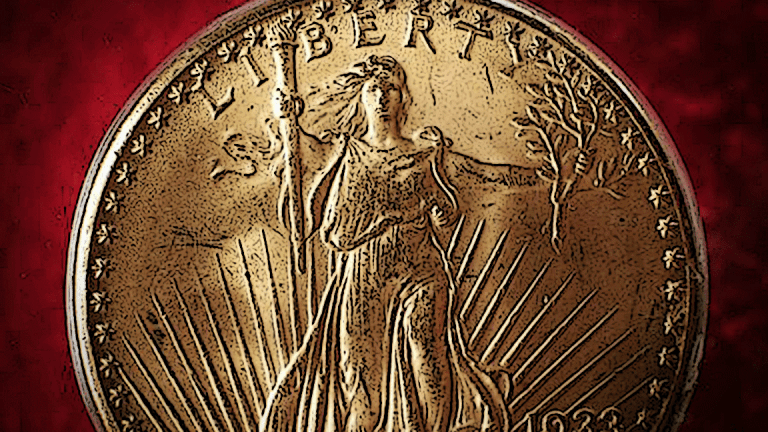 Gold's Monster Rally Could Quickly Go Up in Flames
Gold prices have been on fire. But, the rally may not continue for several reasons according to this top expert.
Gold's 2018 started off with a bang and a monster rally of almost $90 over the last 19 trading days. But, the rally may not continue. 
What looked like a breakdown turned into a great buying opportunity or a short squeeze, according to Todd 'Bubba' Horwitz of bubbatrading.com. "On Thursday, gold looked like it had the final blow-off to the upside on heavy volume, making a high at $1,327.30 in the February futures. Since Thursday, gold has traded slightly lower than the high but has stayed inside a $20 range," the Chicago-based trader said.
But gold investors should not get too excited just yet.
"Typically, when markets start to have consecutive inside days, the common theory is a big move is coming and usually that move follows the prevailing longer-term trend. Gold should move 4%-6% from where it's trading now. The move can be either way," Horwitz said.
And he is betting that the move will lean more to the downside.
"The rally was more of a dead-cat bounce and a test of the lows is in order. We are watching the $1,328 level on a weekly basis. Until gold closes above that level, we will trade it from the short side. We are long-term bullish, short-term bearish."
February Comex gold was last down $3.50 an ounce at $1,318.80. March Comex silver was last down $0.13 at $17.155 an ounce.
More of What's Trending on TheStreet: