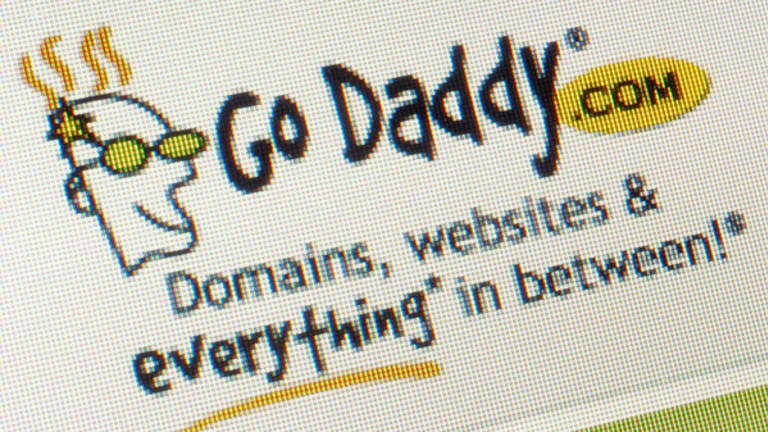 GoDaddy IPO Should Re-Energize Sluggish Tech IPO Market
A successful IPO this week for website hosting company GoDaddy could pave the way for more tech IPOs this year.
NEW YORK ( TheStreet) -- GoDaddy's strong brand and solid footing in the web-domain niche suggests its initial public offering may give a boost to the tech sector, where the number of companies going public has dwindled compared with last year.
"It's a stock you'll want to hold onto for three to four years -- that's how we look at it," Josef Schuster, founder of IPOX Schuster, a Chicago-based IPO investment firm, said in a phone interview.
GoDaddy, based in Scottsdale, Ariz., will offer 22 million Class A shares priced between $17 and $19 each, valuing the April 1 offering at as much as $418 million. Morgan Stanley, JPMorgan and Citigroup are the main underwriters. Shares will trade under the ticker "GDDY" on the New York Stock Exchange.
Founded in 1997, GoDaddy, known for its commercials featuring scantily clad women and its Super Bowl ads with race-car driver Danica Patrick, employs 4,908 people. It has provided web registration and web-hosting services for nearly 59 million domains, serving 12.7 million customers. The company reported fiscal 2014 revenue of $1.4 billion, a net loss of $143.3 million and adjusted EBITDA of $271.5 million.
In general, the outlook for technology IPOs for 2015 is positive, with several major ones on the horizon, such as  Ebay's (EBAY) - Get Free Report anticipated spin-off of PayPal. But the overall number of IPOs, and technology IPOs in particular, is declining.
In the U.S., 33 companies have gone public since Jan. 1, down 48% from the 64 companies that joined exchanges last year in the same time period. And this year's total includes only three technology companies -- Inovalon Holdings (INOV) - Get Free Report,  Box (BOX) - Get Free Report and MaxPoint Interactive (MXPT) -- versus the 14 tech companies that went public during the same period in 2014, according to Renaissance Capital, an IPO market research firm.
GoDaddy will be the fifth-largest IPO to date in 2015 and the second-largest technology company after Inovalon, which raised $600 million and saw  shares spike nearly 10% on its first day of trading on Feb. 12.
Kathleen Smith, principal and manager of IPO-focused ETFs for Renaissance Capital, said there has been a "dearth of tech IPOs" this year, as more technology companies are able to secure funding in the pre-IPO market. This allows them to stay private longer without needing to show near-term earnings plans that public investors require. The returns on tech IPOs have also lagged those from companies in other industries, she said.
GoDaddy's debut on Wednesday could change that.
"The GoDaddy IPO is an important IPO for the IPO market and the tech sector," Smith said. "Unlike many of the tech IPOs, GoDaddy has sizable recurring revenue ... and is very profitable on a free-cash-flow basis. A successful IPO for GoDaddy will pave the way for other tech IPOs."
This is not GoDaddy's first attempt at going public. The company filed for an IPO in 2006 but then withdrew the plans citing market conditions.
In 2011, private equity firms Silver Lake, KKR & Co. and Technology Crossover Ventures acquired GoDaddy in a roughly $2.25 billion deal.
After Wednesday's IPO, GoDaddy will have 60.8 million Class A shares outstanding and 90.4 million Class B shares.
This article is commentary by an independent contributor. At the time of publication, the author held no positions in the stocks mentioned.