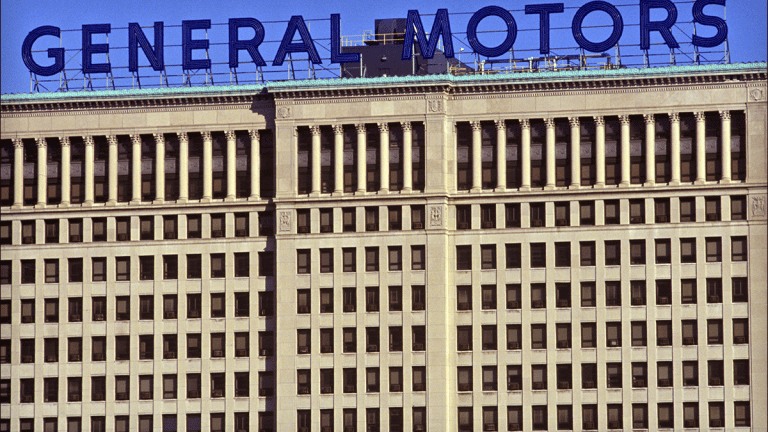 GM Launches Legal Assault on Rival Fiat Chrysler
General Motors slapped Fiat Chrysler with a federal lawsuit on Wednesday, accusing its rival of costing it millions by inflating its labor costs through a union bribery scheme that lasted from 2009-2015
Two of the world's biggest auto makers on Wednesday went from fighting for market share to colliding headlong in court.
General Motors (GM) - Get Report slapped Fiat Chrysler (FCAU) - Get Report with a federal lawsuit, accusing its rival of costing it millions through a union bribery scheme that lasted from 2009-2015 and resulted in prison sentences for top Fiat Chrysler executives and the United Auto Workers' chief negotiator as well.
Fiat CEO at the time, the late Sergio Marchionne, signed off on bribes to UAW officials in a bid to weaken its giant competitor by saddling it with higher labor costs, while also laying the groundwork for a potential merger, GM contends in a complaint filed in federal court in Michigan.
"This lawsuit is intended to hold FCA accountable for the harm its actions have caused our company and to ensure a level playing field going forward," said Craig Glidden, GM executive vice president and general counsel, in a press statement.
Firing back, Fiat Chrysler said it was "astonished" by GM's lawsuit, which it blasted as "meritless."
Fiat Chrysler contends GM is trying undercut FCA's planned merger with France's PSA Group and sabotage its own negotiations with the auto workers union.
However, GM contends the bribery scheme forced it to eat higher labor costs by not letting it employ as many lower-paid and temporary workers as it would have liked, while also fouling its efforts to streamline the union grievance process.
Both companies saw their shares take a hit Wednesday, with GM falling 3.13% to $35.24 a share, while Fiat Chrysler dropped 3.96% to $14.96 a share.