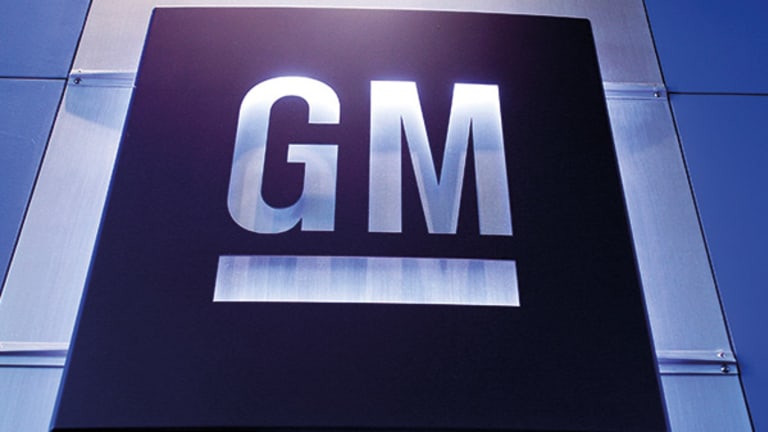 GM and Honda Venture to Build Hydrogen Fuel Cells
GM and Honda hold more than 2,200 fuel cell patents between them, an industry-leading number.
Updated from 11 a.m. EST.
General Motors (GM) - Get Free Report  and Honda (HMC) - Get Free Report said they will build hydrogen fuel cells in Brownstown, Mich., probably starting in 2020. Though Honda will use the electricity-generating device for a future vehicle, GM declined to confirm that it intends to sell a fuel-cell model. 
The automakers, at a press conference in Detroit, said the venture marked the industry's first mass manufacture of fuel cells. The devices, which turn pure hydrogen into electricity and water vapor, will be used in "future products for each company," presumably new vehicle models. The companies are making equal investments totaling $85 million in the joint venture. 
GM and Honda have been working together on fuel-cell technology since 2013, when they announced a master collaboration agreement. Honda already has built and leased in small numbers its Clarity fuel-cell vehicle, based on older technology. GM hasn't built fuel-cell vehicles, except for testing and research purposes.
Honda and GM engineers "have been working as one team with each company providing know-how from its unique expertise to create a compact and low-cost next-generation fuel cell system," Toshiaki Mikoshiba, chief operating officer of Honda North America, said in a prepared statement.
GM and Honda hold more than 2,200 fuel cell patents between them, an industry-leading number. The fuel-cell manufacturing venture will be supervised by a rotating president and board of members from each automaker.
Mark Reuss, GM executive vice president, said in a prepared statement: "The eventual deployment of this technology in passenger vehicles will create more differentiated and environmentally friendly transportation options for consumers."
Reuss declined to confirm that GM would build its own fuel-cell vehicle. Instead, Reuss said "to think of industries outside of automotive," such as aerospace.
Engineers have been working to improve fuel-cell performance, as well as to reduce cost through economies of scale and common sourcing, the automakers said. The automakers also are cooperating to lobby governments and energy companies to create a hydrogen infrastructure that will make the fuel more readily available.
Honda's Clarity fuel-cell vehicle debuted in Japan in the spring of 2016 and was introduced in the U.S. last month in California. The U.S. Environmental Protection Agency awarded Honda's new model the best driving range of any electric vehicle without a combustion engine: 366 miles. Its fuel economy was rated at 68 miles per gallon of gasoline equivalent, according to the EPA's system.
"The expertise Honda has established that led to creation of the first-generation Clarity fuel cell system is valuable experience that we are leveraging in the joint development of the next-generation fuel cell system with GM," said Akashi Sekiguchi, chief operating officer of Honda's automotive operations.
GM shares fell 1.7% on Monday while American depositary receipts of Honda fell 0.5%.
Doron Levin is the host of "In the Driver Seat," broadcast on SiriusXM Insight 121, Saturday at noon, encore Sunday at 9 a.m.
This article is commentary by an independent contributor. At the time of publication, the author held no positions in the stocks mentioned.