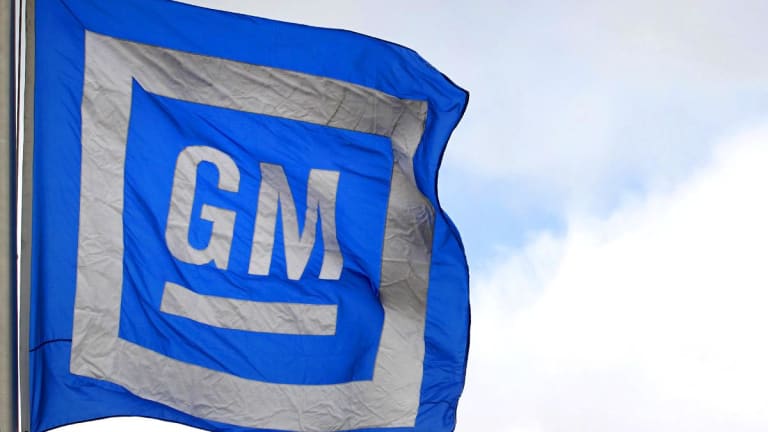 GM Crushes Earnings Expectations
What could a trader flat the name do in order to get involved at this point?
Investors had braced for impact. There were obvious headwinds to be dealt with. From rising material costs due to trade conflicts to reduced consumer demand due to rising interest rates. This was no secret. Auto sales had at the headline level appeared past-peak for several months now. Many individual names across the auto industry had led the equity market to the downside, and had entered into a bear market all their own before most of the rest of us had considered the idea.
Then, pop. A week ago, Ford Motor (F) - Get Ford Motor Company Report delivered a good quarter, and has since rebounded nicely. That same day, Tesla (TSLA) - Get Tesla Inc Report sported surprise profitability, and those shares have recovered. Just yesterday, Fiat Chrysler (FCAU) - Get Fiat Chrysler Automobiles N.V. Report went to the tape with a profit. Those shares may have declined, but that seemed more tied to other matters than performance. The stage, my friends had been set.
General Motors Reports
Earnings per share had been expected to print in decline. GM  (GM) - Get General Motors Company (GM) Report crushed those expectations. Revenue hit the tape at an increase of 6.5% year over year, not the 2% slide that had been priced in. Trade wars? Very real. International sales showed serious erosion, to the tune of -18%. It was North America that came to the rescue. North American sales spiked an unexpected 11.4% to $27.65 billion, which was more than 77% of the whole ball of wax so to speak.
The firm in it's release made note of a few housekeeping items that investors should be aware of. GM cited the ability to increase transaction prices amid heightened demand for trucks and SUVs. The firm also cited favorable corporate tax rates as a factor in this quarter's success. The combination of this pricing power with reduced taxation factored into what looks like surprisingly improved margins.
Lastly, the firm did mention better than expected results directly from China despite the global under-performance, and that no revenue had been reported for the Cruise autonomous vehicle unit, but that the loss there had broadened a bit. In the end, GM guiding full year EPS toward a range of $5.80 to $6.20. Consensus has been more or less in the $5.90's. A much better quarter no doubt than had just recently been feared.
Trading GM
I come in this morning with a long position in General Motors. I remain short December 21st $30 puts. I had been short $36 calls that had expired, but had rolled those into December 21st $38 calls. In other words, with the shares trading around $36 this morning, I am in good shape. What could a trader flat the name do in order to get involved at this point?
I would be more inclined, if un-hedged to make a sale than to enter at these equity prices. Should the shares approach the 50 day SMA (now close to $34) at some point later today, or this week, that would be much more attractive in my opinion.
If a trader were to be fortunate enough to initiate at that level, I would be more comfortable with the sale of a "covered call" such as my December $38's. Those went out at $0.44 last night, and should pay a bit more than that today. Remember, one looking for exposure who never gets his or her price can to a lesser degree participate in a firm's success, by getting short out of the money put with strike prices at or below where that trader is comfortable with entry if forced to eat the shares. Did I mention that these guys pay their shareholders more than 4%. Yeah, that matters too.
At the time of publication, Stephen Guilfoyle was Long GM equity, Short GM calls, Short GM puts.