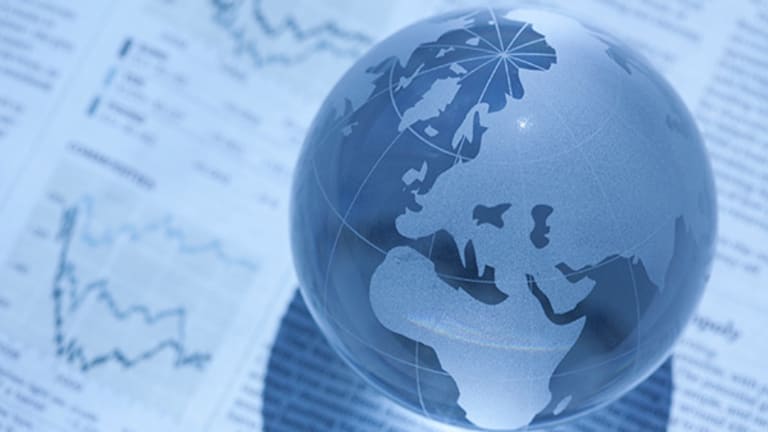 Global Week Ahead: German Business Climate, Eurozone Inflation and Draghi in Brussels
The ECB president is scheduled to share post-Brexit referendum thoughts with EU legislators.
The ECB president is scheduled to share post-Brexit referendum thoughts with EU legislators.
Europe's week ahead will bring a slew of economic data from the German business climate and unemployment in Europe's largest economy to consumer prices.
Things will get off to another manic-Monday start with one of the eurozone's top barometers of business confidence, from Munich's Ifo Institute for Economic Research.
Credit Suisse economics predict a rebound in the September German business climate index to 107.3 from 106.2 in August, when it had fallen unexpectedly.
"Although the sentiment in Germany remains subdued and our estimates are slightly below the 2016 average, we expect the numbers to rebound from the last month," Credit Suisse in a Friday report.
Late afternoon in Brussels, European Central Bank President Mario Draghi will share his perspectives on economic and monetary developments, particularly in the aftermath of the U.K.'s June 23 referendum to leave the European Union, in a speech before the European Parliament's economic and monetary affairs committee.
The data barrage continues on Tuesday with German August retail sales and August M3 money supply in the 19 countries using the single currency.
Analysts predict a 0.1% rise in German retail sales over the previous month, slowing from a 0.6% monthly gain in August, and a 1.9% year-on-year increase compared with 1.5% in August.
The annual growth rate for eurozone M3 money supply, a key indicator for the analysis underpinning monetary policy decisions, is seen picking up slightly to 4.9% in August from 4.8% in July.
There will also be some drama in Brussels as the European Parliament's Panama Papers inquiry committee holds a public hearing with some of the investigative journalists who uncovered the scandal, and reveals its work program.
On Wednesday, Germany and France are due to release their readings on consumer confidence in October, and September, respectively. Credit Suisse analysts project German consumer confidence to decrease to 10.1 from 10.2 the previous month, and the French gauge to pick up some momentum, coming in at 98 from 97.
Wednesday is also the European Commission's deadline for wrapping up its initial, Phase 1 review of Deutsche Boerse's agreed tie-up with London Stock Exchange Group. Competition watchdogs are widely expected to open an in-depth review, which would take 90 working days at least.
On Thursday, look out for German unemployment, expected to remain unchanged at 6.1% in September, and eurozone economic sentiment, projected to rise to 104 in September from 103.5 in September. The Bank of England is also due to release U.K. mortgage approvals, which Credit Suisse projects will slip to around 59,000 from 60,912 in July.
And late Thursday in Japan for world markets to wake up to on Friday, the Ministry of Economy, Trade and Industry puts out its August retail sales report. Trading Economics has a consensus forecast of minus 0.8% month-on-month, compared with a 1.4% month-on-month increase in July.
And finally on Friday, European inflation is expected to show a pick-up in September. Credit Suisse projects a rise in the Harmonized Index of Consumer Prices to 0.4% year-on-year from 0.2% in August, which would represent the highest reading since October 2014 and the fourth straight monthly gain.
The U.K. will also put out its final estimate of second-quarter GDP, expected to stay at 0.6% quarter-on-quarter.