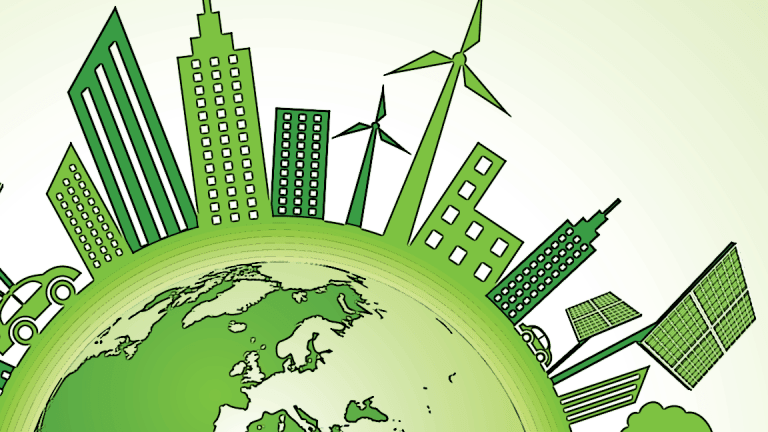 Global Spending on Renewables Is Outpacing Fossil Fuels
Electricity produced by renewable sources has more than doubled since 2008.
The world is going green. 
Global spending on renewable energy is outpacing investment in electricity from traditional energy sources like coal, natural gas and nuclear power plants, according to a report by the International Energy Agency. 
Investments in renewable energy totaled $297 billion in 2016, the last time full-year data was available. That's more than twice the $143 billion that was spent on fossil fuels and nuclear power. The IEA estimates that renewable energy will account for 56% of net generating capacity added through 2025. 
Demand for renewable energy is expected to increase 7% to 30% by 2022, according to the IEA.
The increase in investment comes as wind and solar energy represent the cheapest options for generating electricity after years of research and development. 
China, which has a notorious air pollution problem, has helped lower the cost of renewables by investing heavily in domestic solar manufacturing, creating a glut of inexpensive solar panels. 
Hydroelectric power consumption has also seen growth in non-OPEC countries, according to the IEA, growing at an annual rate of nearly 4% between 1990 and 2015.