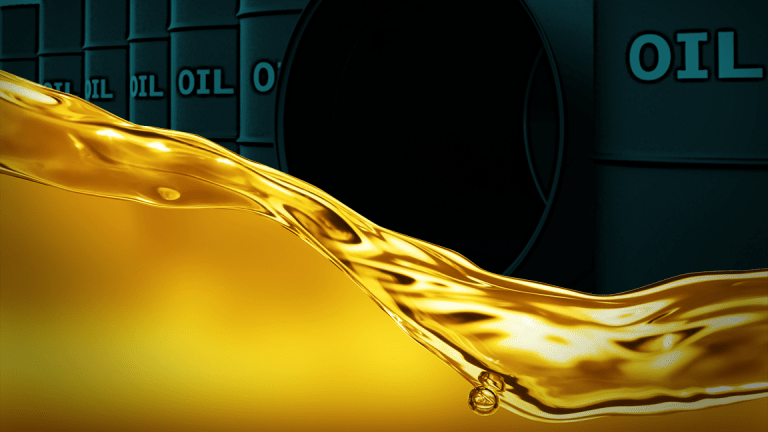 Global Oil Prices Tank as IEA Sees 'Explosive' Turn of Events
U.S. production should outpace Saudi Arabia's this year, the International Energy Agency said Friday, offsetting OPEC's agreed output cuts and adding to global supplies.
Global oil prices fell sharply Friday, snuffing out one of the longest rallies in recent years, as investors reacted to a series of data and projections that suggest U.S. crude output is set to accelerate over the near term.
Crude prices were marked more than 1% lower in overnight trading, although some of those declines were pared thanks to another leg-down in the U.S. dollar, after data from the U.S. Energy Information Administration which showed domestic oil output recovered to a rate of 9.75 million barrels per day last week, a figure that offset a larger-than-expected 6.9 million barrel decline in crude inventories.
That estimate was supported by the International Energy Agency's monthly oil report, which noted that the "big 2018 supply story is unfolding fast in the Americas" and that U.S. production will overtake Saudi Arabia's this year.
"Explosive growth in the U.S. and substantial gains in Canada and Brazil will far outweigh potentially steep declines in Venezuela and Mexico," the Paris-based IEA said. "
Brent crude contracts for March delivery were seen 1% lower at $68.65 per barrel in early European trading while WTI contracts for the same month were marked 0.98% lower at $63.32 per barrel.
The IEA said it sees non-OPEC production rising by 1.7 million barrels per day this year, up notably from the 700,000 barrel per day increase recorded last year, a move that will offset OPEC's 60 million barrel-per-day production rate and its agreed output cuts that are removing 1.8 million barrels of crude from the market each day until the end of the year.
The U.S. production gains, which the IEA says will top 10 million barrels per day this year, a record, represent "after the downturn in 2016 and the steady recovery in 2017, a return to the heady days of 2013-2015 when U.S.-led growth averaged 1.9 million" barrels per day.
Earlier this week, OPEC raised its own projections for non-member production by 1.15 million barrels per day -- from a previous estimate of a 990,000 per day gain -- thanks in part to increased activity from U.S. shale drillers.
""Higher oil prices are bringing more supply to the market, particularly in North America and specifically tight oil," OPEC said in its Jan. 18 monthly report. 
More of What's Trending on TheStreet: