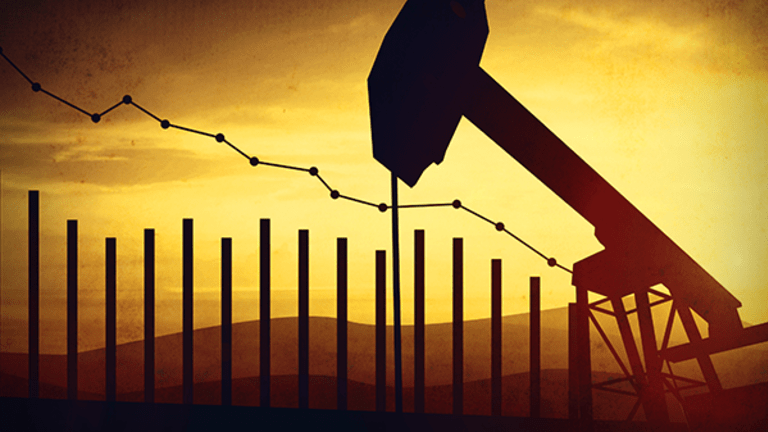 U.S. Oil Prices Slip Below $50 as Gulf Refiners Re-Start After Harvey
U.S. crude prices are hovering around $50 as investors bet rising demand will offset industry's return to full-strength
Global oil prices nudged higher Monday amid reports that Royal Dutch Shell (RDS.A) is re-starting a key Houston refinery that was shuttered by Hurricane Harvey three weeks ago.
West Texas Intermediate crude futures for October delivery traded at $49.75 a barrel by mid-day in London dealing, down around 0.25% from their Friday close in New York after hitting a three-month high of $50.50 last week. Brent contracts for November delivery, which are used as a benchmark for global prices, were around 0.7% from their Friday New York close at $55.27 per barrel.
Oil prices have been rising steadily for the past two weeks as investors asses the damage to the U.S. drilling and refining industry in Houston and the broader Gulf region in the aftermath of Harvey's devastating winds and floods, which could cost the state of Texas as much as $180 billion to repair and rebuild.
Reuters, however, reported Sunday that Shell's Deer Park refining facility in Texas, which can handle 325,7500 barrels a day, began its restart process in a move that could ease some concerns of shuttered capacity, which has been exacerbated by a slowdown in U.S. shale output.
Last Friday, Houston-based energy services firm Baker Hughes undefined reported that U.S. oil and gas producers took eight rigs offline during the past week, bringing the Houston oilfield services provider's total count to 936, the lowest since June. They also indicated that the oil rig count decreased by seven week over week to 749, while the natural gas rig count fell by one to 186 and the U.S. offshore rig count rose marginally from the previous week.
Furthermore, U.S. gas stocks fell by 8.4 million barrels in the week ending Sept. 8, the U.S. Energy Information Administration said last Wednesday, the most in more three decades, while distillate stockpiles fell by 3.2 million barrels. 
However, a report from the International Energy Agency noted that the Houston area's loss of around 1.6 million barrels in refinery output was only "partially offset" by lower demand in the wake of Harvey and Hurricane Irma in Florida.
"Depending on the pace of recovery for the US refining industry post-Harvey, very soon OECD product stocks could fall to, or even below, the five-year level," the IEA said. "Oil prices have recently settled down after the disturbance brought by Hurricane Harvey and, indeed, Brent crude values have increased to levels last seen in early April and the market is now in backwardation, albeit a shallow one."
"Based on recent bets made by investors, expectations are that markets are tightening and that prices will rise, albeit very modestly," the Agency added.
More of What's Trending on TheStreet:
The iPhone 8 Might Already Be Completely Irrelevant in Apple's Worst Market