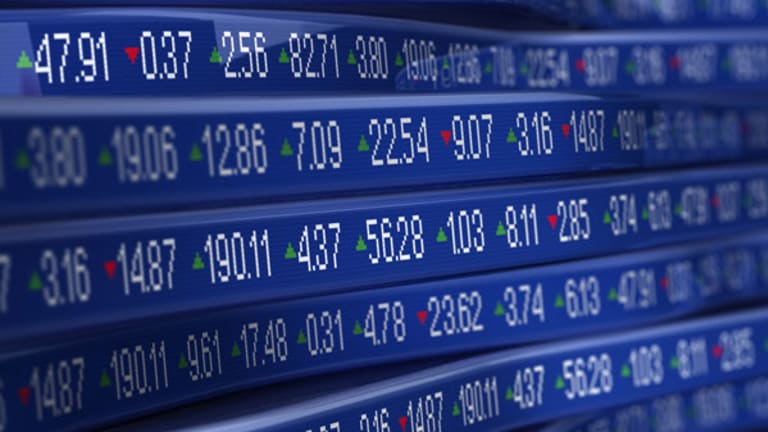 Glencore's Longer-Term Picture Remains Uncertain
Glencore's bounce back on Tuesday isn't surprising but things can change.
Glencore's bounce back on Tuesday isn't surprising but things can change.
NEW YORK (TheStreet) -- Glencore's (GLCNF) stock bounce  Tuesday isn't surprising given its recent selloff, but one market watcher said the company's longer-term picture remains relatively uncertain.
"The company does, of course, have a huge debt pile, its market cap is now far below that debt. It has a lot of work to do," said Angus Campbell, senior analyst with FX Pro. Campbell said Glencore's management must work to restore investor confidence.
Glencore released a statement saying its business "remains operationally and financially robust -- we have positive cash flow, good liquidity, and absolutely no solvency issues." Glencore's stock, like other commodity-focused companies, has retreated along with the fall of commodity prices.
Campbell expects further downside ahead for commodity prices, given the slowdown in China and the rising U.S. dollar. "The broader picture doesn't look particularly bright," said Campbell. "If you're looking at stock like Glencore, which, of course, is heavily reliant not just on China but the price of copper and the price of coal, these are commodities that have really suffered hugely," said Campbell. "When you combine those two together, it does not spell good news for a stock like Glencore."
Despite the collapse in Glencore's stock price, Campbell believes the company will survive, but perhaps not as a public firm. "As a public listed company, it has to do an awful lot to reassure investors," said Campbell. "If it doesn't survive as a public company, then I think that almost certainly it could survive as a private company and there could be ways around delisting the stock and management getting some sort of action together to pool investors to re-privatize Glencore so that it will survive for the longer term." In the short term, Campbell sees more volatility ahead for Glencore's stock.