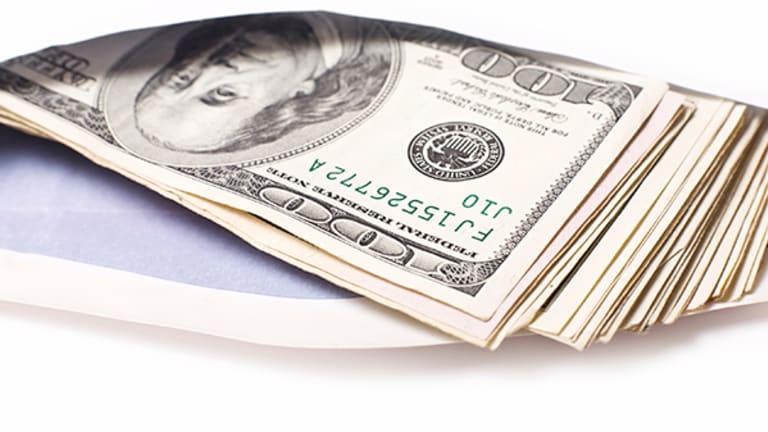 Give to Charity Through a Donor-Advised Fund With Tax Advantages
Donating to charity is a virtuous thing to do, but giving straight cash is not always the best way to do it.
Donating to charity is obviously a virtuous thing to do, but giving straight cash is not always the best way to do it. Amy Danforth, president of Fidelity Charitable, said donor-advised funds offer tax advantages that cannot be matched by simply writing a check.

"Using a donor-advised fund, an investor is able to earmark money for charitable donation, and then grow those funds while deciding where to grant it," said Danforth. "Your first tax advantage is opening up a giving account where you get the charitable deduction for every contribution you make to the account. Then when you donate appreciated securities you also avoid the capital gains tax."

"We call that the 'double-bottom line'," added Danforth.

Fidelity Charitable is an independent public charity with one of the nation's largest donor-advised fund programs. It is also the nation's second largest grantmaker, with cumulative grants of more than $22 billion since its inception 25 years ago.

According to a Fidelity study titled "The Giving Gap," while nearly 80% of people surveyed owned appreciated assets, such as stocks, mutual funds or bonds, only 21% had ever contributed those assets to charity. Charitable donors under age 50 are much more likely to use more efficient charitable giving methods than their older counterparts, despite their lower overall wealth.

The study also said donors who give more than $20,000 a year are most likely to use giving methods beyond cash, though a quarter of these donors are not using advanced giving methods.

Danforth said there are currently over a thousand donor-advised programs in America. Most of the major mutual fund families offer a version of a donor-advised fund.

"Fidelity Charitable has created $3.3 billion in incremental growth since the Charity's inception through appreciating assets -- money that did not exist for charitable purposes before," said Danforth.