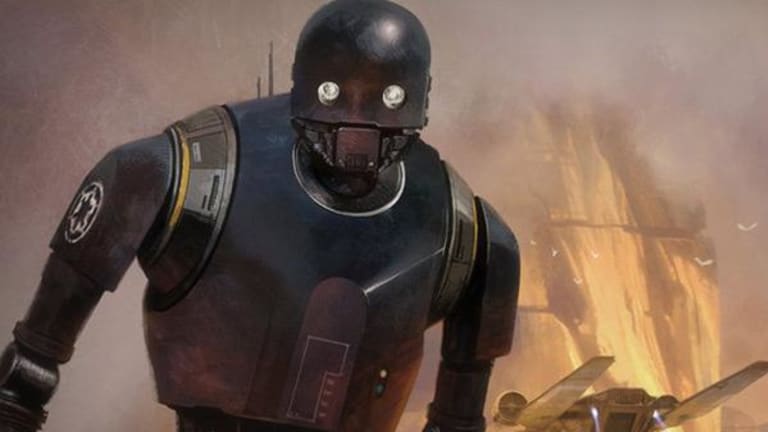 The Intel Empire Is Striking Back, Jim Cramer Reveals
Here's what Cramer has learned about Intel.
Here are Jim Cramer's top thoughts on some of the biggest stories of the week.
Jim Cramer: We Have to Pick Very Gingerly

The good ones just aren't coming down enough yet. Earlier last week, our own Bob Lang suggested that you wanted to buy American Express (AXP) - Get American Express Company Report , MasterCard (MA) - Get Mastercard Incorporated Class A Report or Visa (V) - Get Visa Inc. Class A Report on weakness.
But this isn't weakness. It just happens to be a day they aren't running. All are the apples of the eyes for fund managers everywhere. But buying them here is just too early. That said, maybe this is it for the downturn.
I feel the same way for the best of the best for defense: Raytheon (RTN) - Get Raytheon Company Report and Lockheed Martin (LMT) - Get Lockheed Martin Corporation Report .
Nothing.
Nada.
Can't buy. Not down.
You could make a case that there's some retail stocks to buy, but that's value, and you still can't make a call on value. They are down because they are hated.
But until the good stuff is lower, we have to pick very gingerly, because the real good names -- including our bullpen names -- just aren't coming in.
More of What's Trending on TheStreet:
Action Alerts PLUS, which Cramer co-manages as a charitable trust, has no positions in the stocks mentioned.
Originally published Aug. 10 at 11:08 a.m. EST.
Jim Cramer: We Finally Have Some Good Intel
The Intel (INTC) - Get Intel Corporation Report empire is really striking back. For years we have watched Intel on the fringes of the great markets such as mobile devices, Internet of Things, anything Apple (AAPL) - Get Apple Inc. Report and most certainly the autonomous car.
The company, once the largest semiconductor business in the world -- surpassed by Samsung -- took a big leap forward this morning when it closed on the Mobileye  (MBLY) deal, the $15 billion purchase of the 663-employee company with a very strong franchise in autonomous driving. At the same time it is taking advantage of the rift between Qualcomm (QCOM) - Get Qualcomm Inc Report and Apple and making a long-awaited move to grab more Apple business, especially modems for tablets and some of the guts of the new Apple Watch. (Apple is part of TheStreet's Action Alerts PLUS portfolio.)
I cannot stress how important this is for the company that pioneered the microprocessor for the personal computer and moved up from an also-ran in the business in the 1980s to being the king of all chips.
Of course, the personal computer business stopped growing years ago, yet it still produces a gigantic return for Intel, which has used the cash to buy back stock at times, to give you a higher-than-average dividend and to acquire companies.
Its record is mixed. It bought a cybersecurity firm, McAfee, and a company that makes designer chips, Altera (ALTR) - Get Altair Engineering Inc. Class A Report , and, if you ask me, both have just been OK, and McAfee has been spun off for a lower valuation than I thought it could get. Intel CEO Brian Krzanich defended the McAfee acquisition this morning when we interviewed him on Squawk on the Street, saying it retained upside. Altera's doing OK. This time he said he is directly going to be involved in the Mobileye integration and that he recognizes that the biggest land grab out there -- maybe as big as the cellphone -- is the autonomous driving vehicle.
What's tough about this market is that he's going against Nvidia (NVDA) - Get NVIDIA Corporation Report , which has a fabulous record when it comes to chips that help autonomous driving -- it replaced Mobileye in Tesla (TSLA) - Get Tesla Inc Report when Mobileye management had a tiff with Tesla -- and I think it has an amazing ecosystem for these kinds of chips, among others, that might be difficult to top.
However, Brian talked about merging Intel's considerable and growing Internet of Things business with Mobileye to offer a connected-car package that could come under Nvidia's price, as its chips are known to be expensive.
That's a very real possibility that could truly take some business from Nvidia, not that the market is so small that it will matter. But it's putting the hurt to Nvidia. It actually acts like a dog -- my dog!
Importantly, Brian also acknowledged that Advanced Micro Devices (AMD) - Get Advanced Micro Devices, Inc. Report has become a more formidable competitor and is winning business again. He made two points. One is that AMD's making these chips because they are selling into a great market -- something most people do not believe. Second, he's got chips that will strike back later in the year.
Finally, Intel is capitalizing on the big fight between Qualcomm and Apple. You can't talk about being an Apple supplier without risking being cut off, so he deftly dodged my inquiry. But Eric Jhonsa, who writes about these things for TheStreet and is the best out there, suspects Intel is making inroads in the modem business for Apple all over the place, perhaps including the new empowered Apple Watch.
I know it's become fashionable to label Intel as a fuddy-duddy and an also-ran. To me, Intel at 12 times earnings is one of the great bargains out there, and as I said last week, I would make this bet with great comfort, especially as the stock yields 3%.
Sure, it will be hard to beat Nvidia. Yes, AMD is rejuvenated. Absolutely PCs are in decline. But Krzanich sees all that and is doing something about it. For $36, it's worth a ticket to see how he does.
Get an email alert each time I write an article for Real Money. Click the "+Follow" next to my byline to this article.
More of What's Trending on TheStreet:
These 11 Cars Embarrassingly Lose Half Their Value in Three Years
Tesla, Apple, Facebook and Other Tech Titans on Top 10 SELL List: Market Recon
Honda Finally Makes a Cool-Looking Accord Sedan Because Everyone in America Is Buying SUVs
Legal Experts Say That Fired Google Engineer Has Strong Case for Damages
Action Alerts PLUS, which Cramer co-manages as a charitable trust, is long AAPL.
Originally published Aug. 8 at 12:21 p.m. EST.
Click here for information on RealMoney, where you can see all the blogs, including Jim Cramer's--and reader comments--in real time.
Jim Cramer fills his blog on RealMoney every day with his up-to-the-minute reactions to what's happening in the market and his legendary ahead-of-the-crowd ideas. This week he blogged on:
The Value of Overvalued Stocks
The Market Is Becoming More Discerning
Action Alerts PLUS, which Jim Cramer co-manages as a charitable trust, is long AAPL.