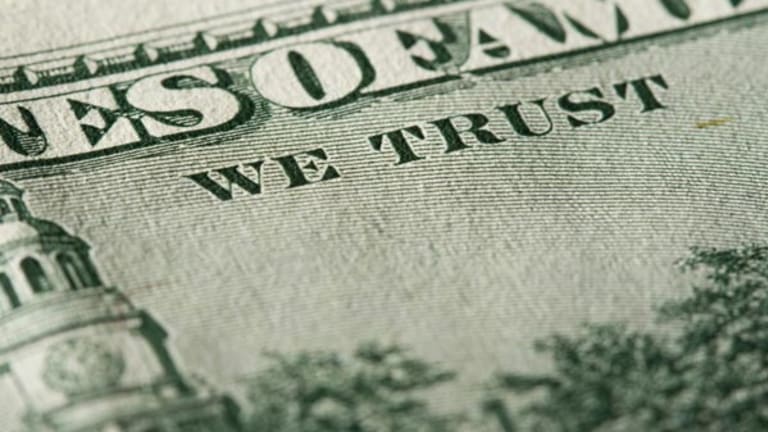 Get Your Feet Wet With Utility Funds
Push for renewable energy benefits dividend-paying utility stocks.
United Nations Secretary General Ban Ki-moon released a report Thursday calling for worldwide investment in renewable energy totaling $20 trillion over the next quarter century. Details of the report will be debated when the General Assembly meets Feb. 11 and 12 to discuss climate change.
The 52-page report refers to the building of green electric energy generation capacity as "the heart of the climate mitigation effort." A new agreement among the 192 member nations is needed to prepare for the expiration of the Kyoto Protocol in 2012.
Leading the charge toward zero-emission electricity, the California Public Utilities Commission approved for construction a five-megawatt photovoltaic solar power plant to be built by Cleantech America Inc in Mendota, Calif. This facility is scheduled to begin providing emission-free renewable energy, during peak hours of electric demand, in the spring of 2009.
In a week when interest rates were lowered again by the
, investors sought the protection of dividend-paying utility stocks. As the U.S. dollar continues to slide, utilities denominated in foreign currencies looked especially attractive.
The best performing fund this week is the
(MFD) - Get Free Report
Macquarie/First Trust Global Infrastructure/Utilities Dividend & Income Fund (MFD), a closed-end fund jumping 18.98% in the five trading days ended Thursday, Jan. 31. The fund's net asset value climbed just 2.99% sending the premium above NAV to 24.36% from 7.65% a week earlier.
The Macquarie holding of the
Auckland International Airport
took off by 7.84% as Her Majesty Queen Elizabeth II through her Minister of Finance accumulated shares for the New Zealand Superannuation Fund.
Other winning positions include 6.73% in
Pennon Group
, a British water utility, 5.35% in Consumers' Waterheater Income Fund, that leases 1.4 million water heaters to Ontario, Canada, residents, and 5.02% in
Snam Rete Gas
, an Italian gas distributor.
In second place, the
(PIO) - Get Free Report
PowerShares Global Water Portfolio (PIO) spurted 6.09% this week. The fund's position in
Tetra Tech
(TTEK) - Get Free Report
bubbled 13.49% higher as this U.S. environmental engineering company beat first quarter fiscal 2008 estimates by a penny. Also,
Arcadis
chugged ahead by 12.16% on news that the company won a contract to supervise the modernization of a Polish railroad.
In third place, the
(DBU)
WisdomTree International Utilities Sector Fund (DBU) grew 5.44% as its holdings in Spanish electric utilities
Iberdrola
(IBDRY)
, up 11.99%, and
Union Fenosa
, up 8.5%, became takeover targets. The chief executive of
Hera
, a holding rising 12.04%, explained that "consolidation in Italian utilities" via mergers and acquisitions would be prevalent in 2008.
The worst-performing utility fund this week is the
(SDP) - Get Free Report
UltraShort Utilities ProShares (SDP) losing 3.47% for the period. This fund tracks the Dow Jones U.S. Utilities Index with 200% negative leverage. The index members having the best week include
Equitable Resources
(EQT) - Get Free Report
, up 11.12%,
El Paso Electric
(EE) - Get Free Report
, up 9.93%,
Allete
(ALE) - Get Free Report
, up 7.36%, and
Dynegy
(DYN)
, up 7.19%.
The gain by Equitable Resources was on a 26% increase in its estimation of proved, potential, probable and possible natural gas reserves discovered by its bountiful horizontal drilling program.
Also short-circuiting this week is the
(ERH) - Get Free Report
Evergreen Utilities and High Income Fund (ERH), off by 2.80%. Two holdings,
Fortum Oyj
and
E.ON
, slid on fears that their dividends may not be sustainable in the coming year. The two companies are working together to enlarge a Swedish nuclear power plant at a cost of $630 million, but were forced to delay the upgrade to October from August.
Kevin Baker became the senior financial analyst for TSC Ratings upon the August 2006 acquisition of Weiss Ratings by TheStreet.com, covering mutual funds. He joined the Weiss Group in 1997 as a banking and brokerage analyst. In 1999, he created the Weiss Group's first ratings to gauge the level of risk in U.S. equities. Baker received a B.S. degree in management from Rensselaer Polytechnic Institute and an M.B.A. with a finance specialization from Nova Southeastern University.