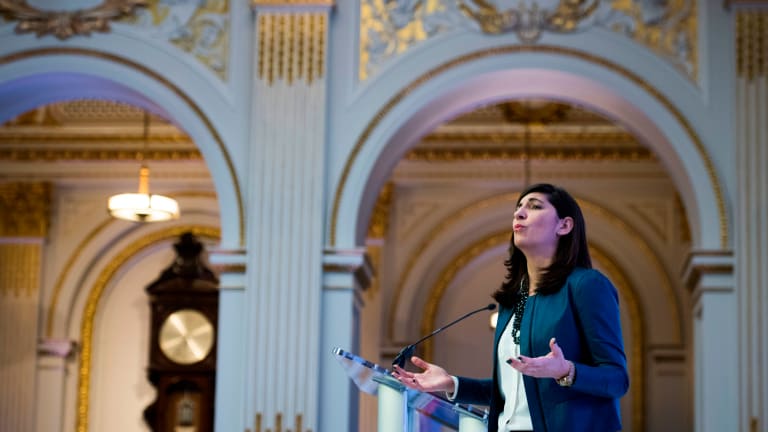 Get to Know Stacey Cunningham, the NYSE's First Female Chief in 226 Years
The NYSE appoints its first female leader in 226 years in Stacey Cunningham.
It only took 226 years.
The NYSE has appointed its Chief Operating Officer Stacey Cunningham to lead the operation. Cunningham is the first female leader in the NYSE's 226 year history. She now joins Nasdaq CEO Adena Friedman to hold two of the most powerful, and iconic positions on Wall Street.
On one of the latest installments of TheStreet's 'Alpha Rising' webshow, our Tracy Byrnes sat down with the NYSE's top three executives (which at the time included Cunningham) to discuss the future of their business. Cunningham discussed her time as a female trader on the NYSE floor. "We still struggle to get a lot of women into finance, and while we have a lot of senior women in our organization -- we still struggle to get the equal ratio of women into finance generally."
You can watch the full interview below.