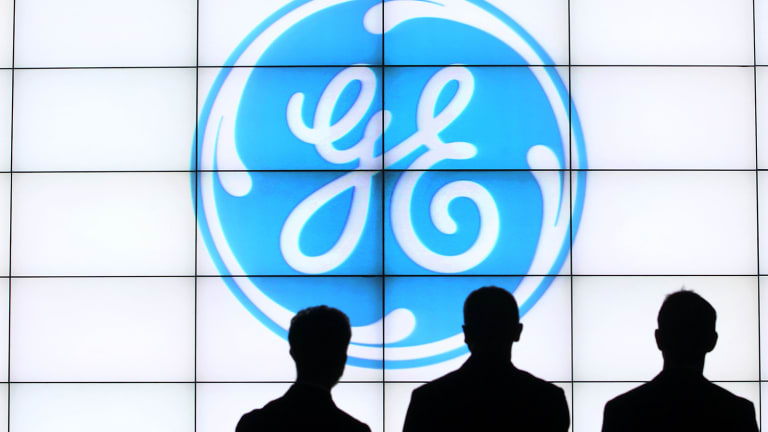 GE's $13.8 Billion Alstom Deal Likely to Get EU Approval, Alstom CEO Says
What would be GE's biggest acquisition to date looks to be on course to clear its final regulatory hurdle and cross the finish line this quarter.
NEW YORK (TheStreet) -- General Electric's (GE) - Get General Electric Company (GE) Report $13.8 billion deal with France's Alstom (ALSMY) , which would be GE's biggest acquisition to date, is likely to pass the European Commission's anti-competition review, Alstom's CEO said on Monday. 
"We have obtained unconditional clearance in the majority of jurisdictions, including a number of large countries," CEO Patrick Kron said on a sales call. "This is ongoing in the other remaining one and we keep our strong confidence for closing in the upcoming months."
The deal earned 99% of Alstom's shareholder approval last December, largely based on the prospect of a hefty share buyback of up to 4 billion euros ($4.3 billion), and is slated to close this quarter.
On Thursday, General Electric CEO Jeff Immelt -- who is reshaping the Fairfield-Conn.-based conglomerate to focus on its industrial roots by shedding most of the finance unit after selling NBC Universal -- expressed confidence that the deal will hit its early-to-mid-September target closing date. GE proposed a remedy that addresses EU regulators' concerns while maintaining the deal's strategic rationale, he said.
If the deal doesn't close, the effect on 2015 earnings would be minimal because the deal was expected to add only about a penny a share this year, Chief Financial Officer Jeffrey Bornstein said.
The bid for Alstom is not GE's only major acquisition still on the table. Its $3.3 billion sale of the home-appliance business to Electorlux (ELUXY) , owner of the Frigidaire brand, is facing a Justice Department antitrust lawsuit over whether Electrolux would control an unfair position in the $4 billion market for U.S. cooking appliances.
The deal would be Electrolux's largest acquisition to date. GE would have the option of turning to suitors such as LG (LGEAF) and Samsung (SSNLF) if it isn't approved.
The Alstom deal has been held up largely because French regulators are concerned that GE will have excess control over utility rates and that France's returns on investments in Alstom's renewable energy business could be compromised, Nicholas Heymann, an analyst with William Blair, said in a phone interview.
The terms of the Alstom deal would give outright ownership of Alstom's steam and gas turbine business to GE, while a 50-50 partnership would be formed over the industrial's renewable-energy segments, such as offshore wind and hydrogen power-generators.
"While regulatory approvals are the most likely issues to be navigated for GE's acquisition of Alstom's energy business and its sale of appliances, we do not believe these should prove insurmountable challenges," Heymann wrote in a recent report.
"While they are likely to require modification of the terms of the originally announced transactions, we believe that GE will be able to develop alternatives which can enable the strategic intent of the transactions to be completed," he said.