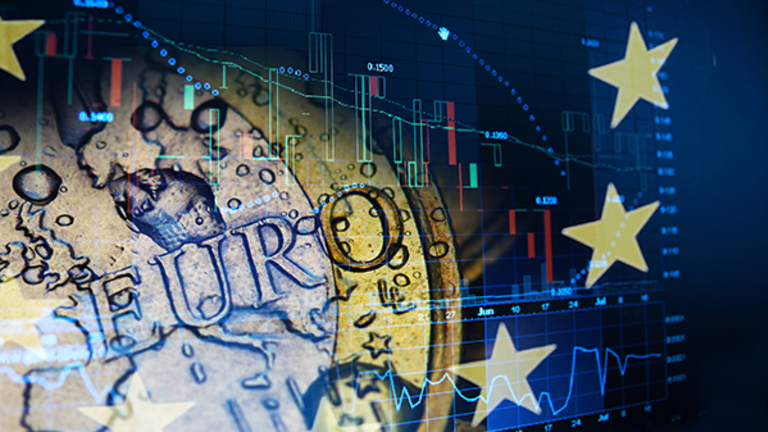 German Election 'Earthquake' Aftershocks Could Tremble Ground All Across Europe
Angela Merkel's new coalition government could alter two of Europe's most important posts: Germany's Finance Ministry and the European Central Bank.
Germany's suddenly-interesting federal elections have raised the prospect of two massive changes in the European financial landscape if Chancellor Angela Merkel is to form a stable coalition government in the region's biggest and most important economy.
Despite wining enough votes to serve her fourth term as Chancellor, the country's highest elected office, both Merkel's centrist Christian Democrats and left-of-center Social Democratic rivals surrendered significant support to the far-right Alternative for Deutschland (AfD) party, a loose coalition of anti-immigration and populist politicians who capitalized on a groundswell of resistance to Merkel's handling of the 2015 refugee crisis.
The Afd's gains, described in the German media as a political 'flacherdbeben', or earthquake, have pushed the SDP into opposition and have forced Merkel to seek support from smaller parties that may ignite a series of events that could alter two of Europe's most important offices for years to come.
The Free Democratic Party (FDP), which won around 10.7% of Sunday's vote that will translate to roughly 80 seats in the coming parliament, is likely to be Merkels' first port of call in her coalition talks, given its right-of-center line on the economy and its broader support for free market capitalism. With the CDU/CSU's 246 seats, an FDP agreement would take Merkel's bloc past the 316 seat threshold needed to form a government that could, in theory, exclude the left-leaning Green Party. 
However, such FDP support would come with a cost: the job of Merkel's closest political ally and a stalwart of the German political scene for the past four decades, Finance Minister Wolfgang Schaeuble.
FDP leader Christian Lindner has made no secret of the fact that he will seek the role of Finance Minister, the second most-powerful in German politics and arguably the whole of Europe, if Merkel asks his party to form a government. And while his "black zero" ambitions on balanced German budgets and prudent government spending would chime comfortably with Schaueuble's, his views on broader European support are quite different. 
Lindner has argued for stricter adherence to the EU's "stability pact", a collection of rules designed to keep budget deficits from ballooning, and advocated for smoother procedures that would allow a member state to exit the European single currency without leaving the broader European Union.
The first stance would likely put him at odds with France's new President, Emmanuel Macron, who wants slightly looser rules that would given member states the ability to invest when needed, while the second will offer a direct challenge the oft-repeated declaration of European Central Bank President Mario Draghi that the "euro is irreversible".
Draghi's unpopularity in German can hardly be overstated: the ECB's program of quantitative easing was challenged in the country's highest court, with Draghi's colleague, Bundesbank President Jens Weidmann, arguing for the prosecution, and his application of negative interest rates has been derided by German savers, who are easily the most frugal in Europe.
If Merkel were to opt for Lindner's support and offer him the role of Finance Minister (Schaeuble, after all, recently turned 75 and struggles at times with his health owing to the affects of an assassination attempt during a campaign event in 1990), his next move might be to push the case for Weidmann to replace Draghi as ECB President when the Italian's term expires in two-years' time - and almost the exact moment that the Bank's myriad low rate and liquidity support measures are also set to conclude.
An inward-looking fiscal conservative at the helm of Europe's biggest economy, coupled with the first German to run the European Central Bank since its inception in 1998, could alter the region's economic and financial priorities for years to come. 
More of What's Trending on TheStreet: