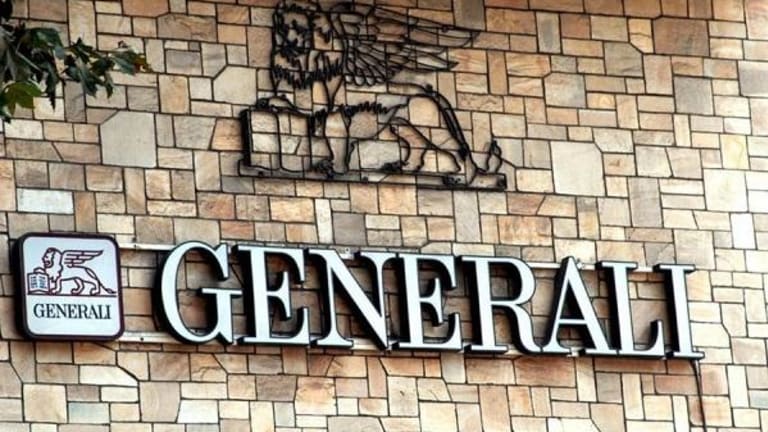 Generali Stock Surges on Renewed Bid Speculation
The Italian insurer is reportedly the target of Intesa Sanpaolo and Allianz.
Shares of Generali (ARZGY) jumped Monday on speculation the Italian insurer is linked to takeover talks with Intesa Sanpaolo (ISNPY) and Allianz (AZSEY)  .
Italy's La Stampa reported Saturday that Intesa is considering an investment that could also involve Allianz, Europe's largest insurer, taking on some of its assets.
Generali has been struggling amid record low interest rates and market concerns over the political environment in Italy, but its shares spiked more than 6% after the opening bell in Milan to trade at €14.65, the highest since Dec. 16, before paring gains to around €14.43 by 10:15 GMT.
The firm said back in November that it intends to raise around €1 billion ($1.1 billion) from asset sales and exit some less profitable markets, giving rise to speculation that it could look to offload its French operation to Allianz.
It was previously the subject of bid-speculation late last year when it was mooted that French rival AXA (AXAHY) could be thinking about throwing its hat in the ring.
The speculation prompted UniCredit (UNCFF) CEO Jean-Pierre Mustier to tell Italian media just two weeks ago 'For me as an "Italian citizen" Generali is crucial for the country ... Generali must remain Italian, Mediobanca must preserve the insurer's independence."
Mediobanca (MDIBF) is Generali's largest shareholder, with a 13% stake, although UniCredit is the largest shareholder in Mediobanca and therefore, has influence with its board.
Mustier's statements may have been prompted by concern expressed in the Italian press over the number of companies that could fall prey to foreign acquirers. In December, French firm Amundi agreed to buy Pioneer Asset Management from UniCredit.