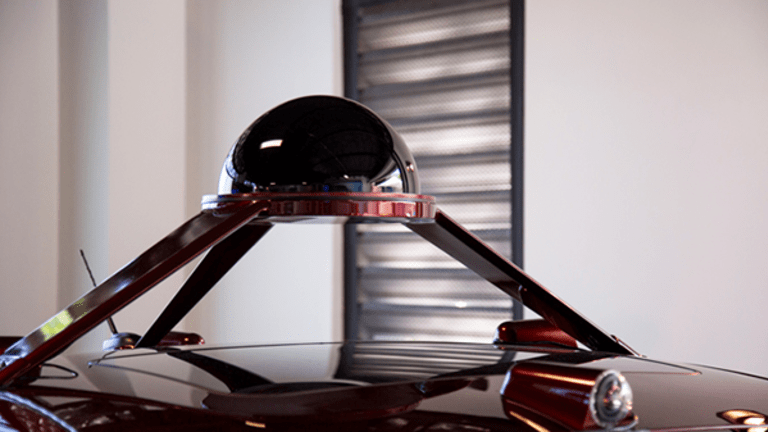 Why General Motors Is Quietly Shopping for Top Talent in Israel So It Can Make Autonomous Cars
Here's what's going on.
When General Motors Co. (GM) - Get General Motors Company Report decided in March 2016 to buy a small San Francisco-based startup called Cruise Automation for more than half a billion dollars, its purpose was to capture the brainpower and output of a small number of software engineers specializing in autonomous and driverless vehicles.
GM -- since 2008 -- also has been quietly pursuing another strategy to amass driverless software and other "non-traditional" technological talent at its Advanced Technical Center in Herzliya, Israel, just north of Tel Aviv. Like the West Coast of the U.S., the small Mediterranean country has become a major recruiting ground for digital and software talent. Global automakers, including Ford Motor Co. (F) - Get Ford Motor Company Report , Daimler AG (DDAIF) , Renault SA, Nissan Motor Corp. (NSANY) and China's SAIC, have opened technical centers in the country.
After Silicon Valley, Israel boasts the largest number of startups globally at about 6,000, said Gil Golan, director of GM's site, making it fertile ground for new ideas and software expertise useful to automakers. GM's location is shoe-horned among others with familiar corporate high-tech names such as Apple Inc., as well as scores of start-ups. "Hundreds" of startups in the country are dedicated to the automotive business, he said, primarily driven by an abundance of young engineers, entrepreneurs and scientists with advanced skills in software.
Interest among Israeli entrepreneurs in self-driving and autonomous start-ups no doubt has been stimulated in part by the celebrity of Mobileye N.V. (MBLY) , the Jerusalem-based machine vision and machine learning company focused on autonomous drive systems. Mobileye agreed to be purchased in semiconductor giant Intel Corp. (INTC) - Get Intel Corporation Report for $15.4 billion. Intel has said it will transfer the leadership of its self-driving activities to Israel.
Last month, GM staged a hack-a-thon at its Herzliya offices, which it had advertised on Facebook. The contest to create the best computer code in 24 hours attracted 500 young coders, scientists and engineers. GM ordered pizzas and encouraged the two-, three- and four-person teams to spend the night working at its offices. GM awarded the winning team an all-expenses-paid trip to the Consumer Electronics Show in Las Vegas in January.
The non-traditional skills sought most avidly by GM and automakers center on artificial intelligence and machine learning, sophisticated programs that emulate the human brain's decision-making powers and its ability to learn and adjust decisions based on new information -- both seen as essential for creating cars that drive themselves safely. GM declined to discuss specifically how AI/ML activities in Israel blend with those in Silicon Valley, Detroit and elsewhere.
"Israel is becoming an important hub for automotive and personal mobility future technologies," said Ariella Grinberg-Felder, a GM innovation manager. "As GM was the pioneer in recognizing this potential a decade ago, we are now well-positioned to capture the full potential for the benefit of GM."
Visit here for the latest business headlines.
Doron Levin is the host of "In the Driver Seat," broadcast on SiriusXM Insight 121, Saturday at noon, encore Sunday at 9 a.m.
This article is commentary by an independent contributor. At the time of publication, the author held no positions in the stocks mentioned.