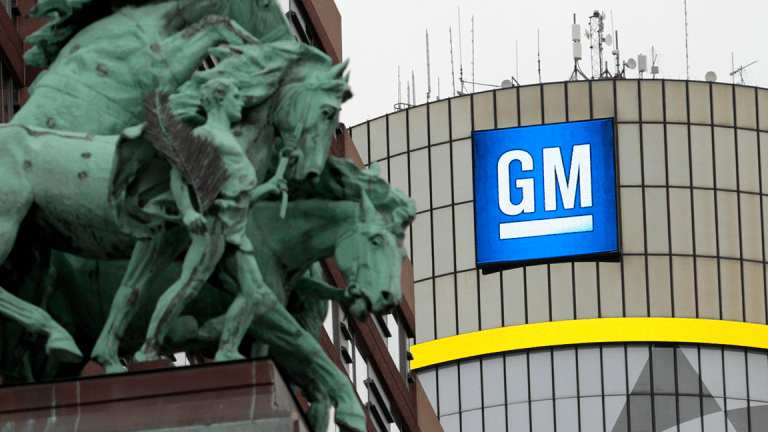 General Motors' Rivian Investment Would Be All About Amazon
GM could make any electric vehicle, but this deal puts it in the same boardroom with Amazon.
I've been thinking a lot about the General Motors Corp.  (GM) - Get General Motors Company (GM) Reportinvestment in Rivian, as reported by Reuters Tuesday. Such a move, if it happens, cannot be explained by the product itself, Rivian.
Sure, Rivian has an electric pickup truck and electric SUV. And given the nature of any electric vehicle platform, it could be any kind of body style, including a work van, too.
So, GM could whip up any or all of those products in a heartbeat, because GM has all the ingredients to make it happen:
Pickup truck platform and experience.
Electric car technology.
Factories and manufacturing experience. 
Therefore, investing in Rivian buys GM nothing as far as product is concerned. If anything, all it does is feed a future competitor. This would be counter-productive. However, it seems clear to me from GM's statement to Reuters that this deal is happening. As a result, GM must have a reason for doing it.
I think the reason is, Amazon.com Inc.  (AMZN) - Get Amazon.com, Inc. Report -- the other investor here. Doing this deal together with Amazon would be strategically important for GM.
First, GM gets to sit down with Amazon at frequent board meetings, and Amazon will always take GM's call when the phone rings.
GM could use this influence to keep Amazon from partnering with other automakers. It could talk up its own superiority and suitability for Amazon. It could show how its electric car program is ahead of the competition, and how its factories are uniquely suitable for making whatever Amazon has in mind.
A deal with Rivian doesn't prevent GM from making electric pickup trucks, SUVs and vans. It merely gets an eye into a startup competitor, while working on its own products.
Furthermore, one of these days GM may actually need financing. If there is a severe downturn in the economy, GM may need a bailout yet again, just like in 2008-2009. Next time, the government may not be an option for GM.
What's the next-best thing after the U.S. government, in terms of having the resources? Amazon would be the obvious one.
Finally, CEO Mary Barra probably does not want to be CEO of this company for another five or 10 years. She would rather retire with a major payout, potentially making her a near-billionaire.
What better way to maximize the probability of Amazon ultimately acquiring GM, than to make an investment together with Amazon, and sit on the same board of directors?
I think this investment by GM in privately held Rivian has almost nothing to do with Rivian itself. Rivian is but a pawn in what made GM decide to do this, assuming this deal happens.
Rather, the chess game is all about GM positioning itself as a close ally to Amazon, which has all sorts of optionality for GM over time. If it happens, it's a smart move by GM -- but not because of Rivian. It is merely the convenient conduit for GM's main prize: A close relationship with Amazon. 
At the time of submitting this article for publication, the author was short TSLA and long FCAU, AMZN and GM. However, positions can change at any time. The author regularly attends press conferences, new vehicle launches and equivalent, hosted by most major automakers.