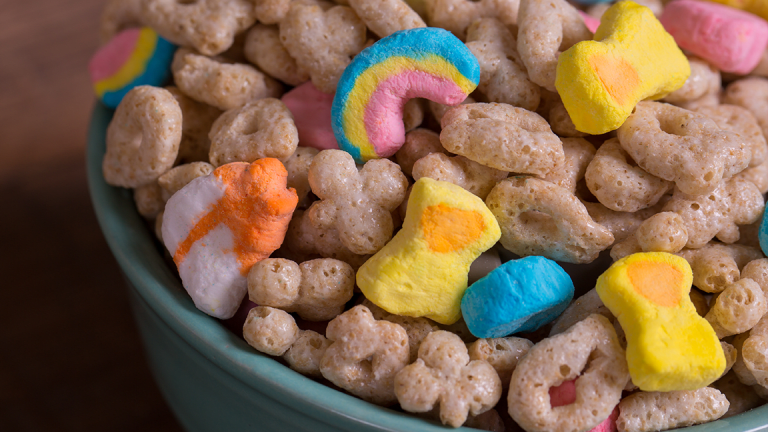 General Mills Rises as Earnings Top Forecasts
Fiscal second-quarter earnings at General Mills came in above analysts' estimates.
General Mills Inc. (GIS) - Get Report reported quarterly profit above Wall Street estimates on Wednesday, Dec. 19, as cost-savings efforts helped the Cheerios and Lucky Charms cereal maker generate higher margins.
General Mills said its fiscal 2019 second-quarter earnings were $343 million, or 57 cents a share, down from $430.5 million, or 74 cents, in the comparable year-earlier period. Net sales increased 5% to $4.41 billion, driven by the addition of Blue Buffalo Pet Products Inc., which was acquired at the end of April.
Ongoing streamlining of operations offset by a lower tax bill helped the company post adjusted per-share earnings above analysts' estimates, the company said in a statement.
On an adjusted basis, the company earned 85 cents a share, above the consensus estimate of analysts surveyed by Zacks of 81 cents a share and a few pennies higher than the 82 cents a share it posted a year ago.
"Our job to do in the second half is to accelerate our sales growth while maintaining that same discipline" on both costs and capital expenditures, CEO Jeff Harmening said in the statement.
Shares in General Mills were up 6.7% on Wednesday to $39.16.
Based in the Minneapolis area, General Mills markets many well-known North American brands including Gold Medal flour, Annie's Homegrown, Betty Crocker, Yoplait, Colombo, Totino's, Pillsbury, Old El Paso, Häagen-Dazs, Cheerios, Trix, Cocoa Puffs, and Lucky Charms.