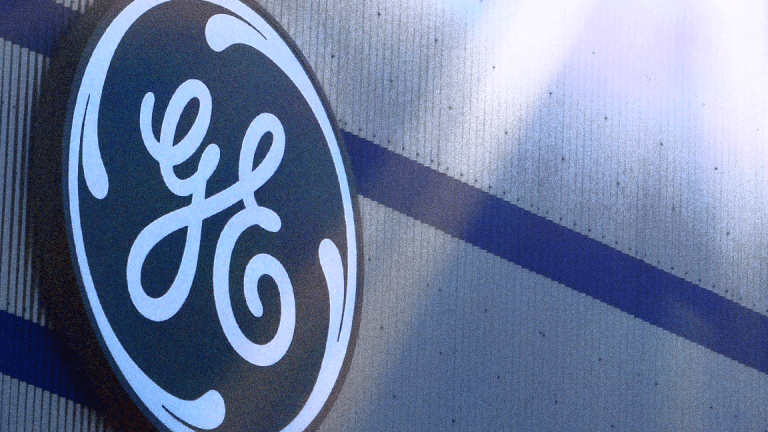 Publish date:
GE Gains on Plans to Reduce Stake in Baker Hughes
The agreement will trim GE's ownership stake in Baker Hughes to just above 50%.
The agreement will trim GE's ownership stake in Baker Hughes to just above 50%.
General Electric Co. (GE) - Get Report rose on Tuesday, Nov. 13, after announcing a deal to reduce GE's ownership stake in Baker Hughes (BHGE) - Get Report to just above 50%, a release from lock-up restrictions that prevented GE from shedding shares of the oilfield services company until July 2019, and a series of long-term commercial agreements with Baker Hughes.
Baker Hughes and GE agreed to "cooperate on a proposed sale by GE of part of its stake into the market and to a concurrent repurchase of another part of GE's stake by BHGE."
"Together, these transactions are expected to maintain GE's stake in BHGE above 50%," the companies said in a statement. GE currently owns 62.5% of Baker Hughes, which has a market capitalization of $26 billion.
Shares of GE rose 7.8% to $8.61 on Tuesday, its best daily gain since Oct. 1, the day the company named Larry Culp its new CEO. The stock has declined about 50% so far this year. Meanwhile, Baker Hughes shares climbed 0.7% to $23.80.
GE will do a secondary sale of 92 million shares in the fourth quarter and is subject to an additional greenshoe option for the sale of another 9.2 million shares. Baker Hughes will purchase 65 million shares from GE, subject to a $1.5 billion cap under the company's existing buyback authorization.
The companies also agreed to a long-term collaboration on rotating equipment, including aeroderivative and heavy-duty gas turbine technology, and preserves Baker Hughes' access to GE Digital software and technology.
"Earlier this year we announced our intent to pursue an orderly separation from BHGE. The agreements announced today accelerate that plan in a manner that mutually benefits both companies and their shareholders," GE Chair and CEO Larry Culp said in a statement. "We look forward to continuing our commercial relationship, which strengthens both GE's and BHGE's abilities to deliver high-value technologies and solutions to customers around the world."
The agreements are in line with the
GE announced in June, and help the Boston-based industrial conglomerate to become a simpler company with a stronger balance sheet, as GE can use the funds from the stock sale to address its debt load. GE has at least $110 billion in outstanding debt, according to FactSet Research Systems Inc.
"We believe the move highlights how liquidity issues remain on the front burner for GE, despite company and analyst assurances to the contrary," Gordon Haskett analyst John Inch said. Inch rates GE at Underperform with a $10 price target. 
GE CEO Culp was coy in an interview with CNBC on Monday, saying he was "not going to talk with great specificity about certain opportunities, certain paths" as it related to Baker Hughes, "because we'd rather talk about what we've accomplished after the fact than negotiate in public."
Baker Hughes Chair and CEO Lorenzo Simonelli said he was pleased with the agreements reached with GE, noting that "there will be no material impact to our outlook, strong balance sheet, or ability to generate cash."
GE will continue to pursue a full separation.