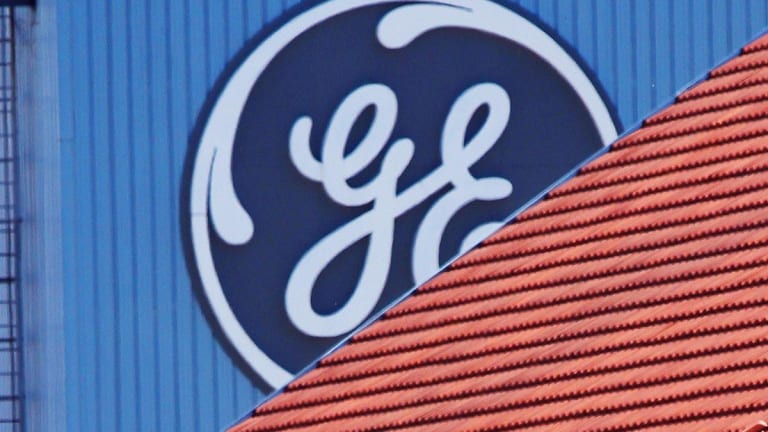 General Electric Teeters on the Edge as Earnings Loom
After rebounding 27% in 2019, GE's price action is showing some cracks as earnings are on the horizon.
It's been hard to miss the disaster that General Electric's  (GE) - Get General Electric Company (GE) Report price action has been over the last two years.
Since April 2017, GE has shed more than 65.7% of its market value on a total returns basis vs. an S&P 500 that's rallied 27.5% by the same yardstick over that same time frame.
That's some utterly awful underperformance - certainly enough that professional investors have thought twice about adding GE to their portfolios at beaten-down levels and suffering the career risk of owning one of the most conspicuous bear trades before its next leg down.
Sure enough, with earnings coming this week, GE is showing some serious fractures in its ability to hold higher ground.
To figure out how to trade it, we're turning to the charts for a technical look.
First, it's important to acknowledge that fundamentals largely got thrown out the window for GE quite a while ago; shares have been extremely technically obedient since late 2017 and through 2018, when the bearish price action first became clear.
It's also worth noting that GE hasn't been a pure loser more recently: Shares are up almost 27% year to date, giving some investors hope that a more sustained rebound could happen in 2019.
(In fact, that rebound trade has been technically predictable as well, with a breakout through $8 as the signal that indicated buyers were back in control back in late December.)
Now, things look less rosy:
While GE's rebound has been material, shares got swatted lower at a longer-term resistance level back in late February, and they've been making lower highs ever since.
That, coupled with strong horizontal support at $9, puts GE in a descending triangle pattern, a bearish price setup that opens up considerable downside risk if that $9 line in the sand gets violated. Simply put, if GE fails to hold $9 following earnings next week we're very likely to see a re-test of prior lows down at $6.50.
Relative strength, which measures GE's performance vs. the broad market, continues to be one of the most important side-indicators for GE-watchers right now. As the market hits new highs and GE grinds sideways, GE's relative strength downtrend looks like it's resumed, signaling that shares are back to systematically underperforming the rest of the S&P.
Earnings are the big wild card to watch out for at this point.
GE has moved lower in response to 10 of its last 13 quarterly earnings results, which makes a violation of $9 support a real potential risk for GE holders heading into the Q1 report.
For investors who took advantage of the $8 breakout to go long GE for a 15% win in the last few months, now looks like a good time to take some risk off the table as cracks mount in GE's price action.
General Electric is expected to report first-quarter earnings on April 30.
This article is commentary by an independent contributor. At the time of publication, the author held no positions in the stocks mentioned.