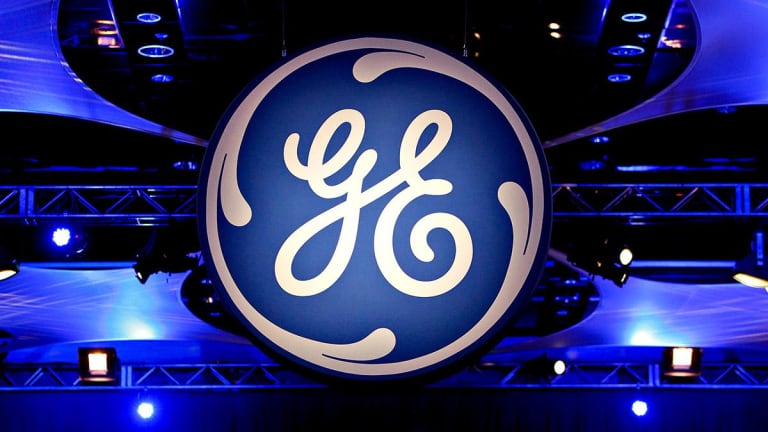 General Electric Plunges on Moody's Downgrade
Moody's Investors Service downgraded the long-term ratings of General Electric and GE Capital to Baa1.
General Electric Co. (GE) - Get General Electric Company (GE) Report slipped on Wednesday, Oct. 31, after Moody's Investors Service downgraded GE and GE Capital's ratings to Baa1 from A2. 
"The downgrade reflects Moody's view that the adverse impact on GE's cash flows from the deteriorating performance of the Power business will be considerable and could last some time," Moody's said. "The weaker than expected performance at Power is not only attributable to a considerable drop in market demand and ensuing heightened competition, but also to GE's misjudgment of financial prospects and operational missteps."
While GE's decision to cut the dividend to a penny signals the company's objective to prioritize financial flexibility and strengthening its balance sheet, Moody's expects "GE's free cash flow (after dividends) will likely be very weak in 2018, even with good performance at GE Aviation and GE Healthcare."
Moody's noted that this concludes the review for a downgrade that was initiated on Oct. 2. 
The news will disappoint investors and management, as GE said on Tuesday that it targets a sustainable credit rating in the "single A range."

"GE has a sound liquidity position, including cash and operating credit lines," a GE spokesperson said. "The downgrade is manageable and we are prepared for it. We remain committed to strengthening the balance sheet including deleveraging and will continue to target a sustainable credit rating in the A range."
Shares of GE fell 0.9% to $10.09. The stock had been higher earlier in the day following
. Analyst Steven Winoker upgraded GE to Buy from Neutral and has a $13 price target on the stock. Winoker said he believed "peak uncertainty has been reached" and believes that newly appointed Chief Executive Officer Larry Culp can lead a turnaround. 
"We think Culp will succeed in improving the businesses, optimizing capital allocation and cleaning up whatever needs to be cleaned up over time," Winoker wrote in an Oct. 31 research note. "With the stock having fallen to about $10, we think the greater risk is that we are early (pending clean-up costs crystallizing) and are willing to make that long-term upside/downside trade-off."
But the credit downgrade will put more pressure on Culp to right-the-ship within GE's Power division, especially after the company recorded an impairment charge of $22 billion related to GE Power in the third quarter. Management also disclosed that the U.S. Securities and Exchange Commission expanded its investigation to include this goodwill impairment charge related to GE's Power business. The Department of Justice also is investigating the charge, Chief Financial Officer Jamie Miller said during the conference call. GE is cooperating with the SEC and the DOJ, Miller said.  
-- This story has been updated to include a comment from GE.