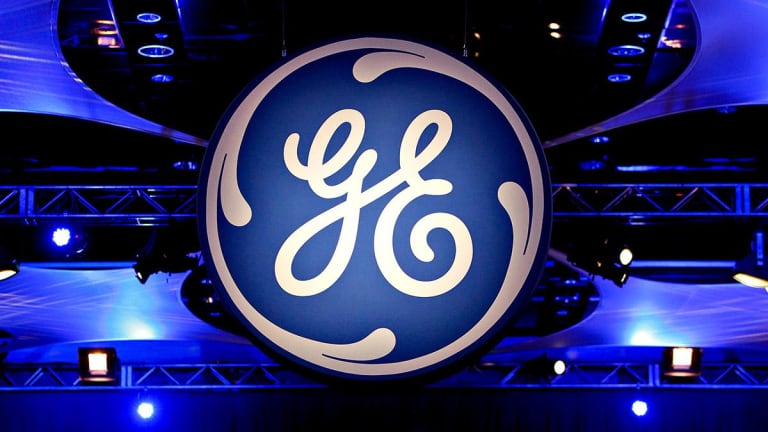 General Electric Shares Surge After Rare JPMorgan Upgrade
General Electric surges after JPMorgan analyst Stephen Tusa changes his rating on the beaten-down stock for the first time in two and a half years.
General Electric (GE) - Get Report shares surged the most in more than two years in pre-market trading Thursday after JPMorgan analyst Stephen Tusa changed his rating on the beaten-down stock for the first time in two and a half years.
Tusa lifted his rating to "neutral" from "underweight", a view he had held since May of 2016, and although he maintained an $8 price target on the stock, he said the ""known unknowns" surrounding the company are now easier to quantify. 
"Key to the story, in our view, is the outcome of 'known unknowns' in near term, which are better understood and around which debate is more balanced, as opposed to being overlooked by most bulls in the past," Tusa said. "We now believe a more negative outcome one these liabilities (equity dilution is one) is at least partially discounted, and it's possible the company can execute its way through an elongated workout that limits near-term downside."
GE shares were marked 7.3% higher by mid-afternoon in New York and changing hands at $7.17 each. The move would be the biggest single-day gain in more than two years and would trim the stock's year-to-date decline to around 57% if it holds until the end of the session.
TheStreet's technical expert, Bruce Kamich, noted earlier this week that his charts were showing a  "bullish divergence", but was doubtful the stock could produce a "meaningful advance" on its own.
Separately, GE said Thursday that it was launching a $1.2 billion "internet of things" software company and selling a majority stake in its ServiceMax, a field service management software division, to private equity group Silver Lake. 
"As an early leader in IIoT, GE has built a strong business with its industrial customers thanks to deep domain knowledge and software expertise," said CEO Larry Culp. "As an independently operated company, our digital business will be best positioned to advance our strategy to focus on our core verticals to deliver greater value for our customers, and generate new value for shareholders."