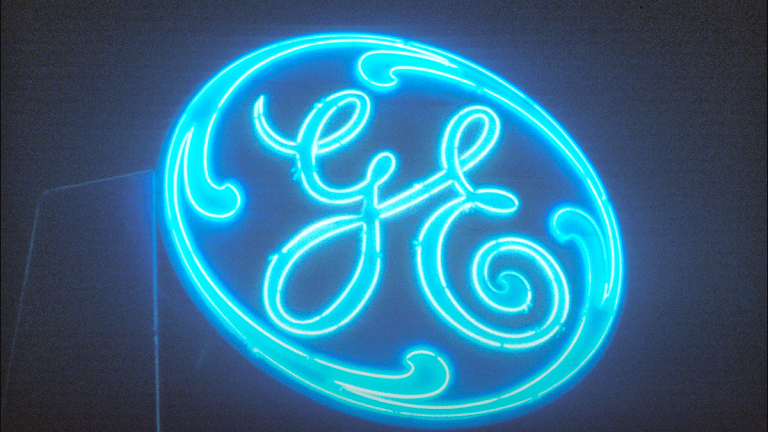 General Electric Falls After JPMorgan Analyst Reiterates His Neutral Rating
Shares of General Electric fall Monday after a JPMorgan analyst reiterates his neutral rating on the company.
Shares of General Electric Co.  (GE)  fell 2.5% to $8.93 on Monday after a JPMorgan analyst reiterated his neutral rating of the company.
Analyst C. Stephen Tusa said in a note to investors that the revised terms of GE's $11 billion deal with rival Wabtec Corp. (WAB) "are mechanically and mathematically negative for the GE shareholder, by our analysis."
"All in, we believe it's clear GE needs cash, taking less value, and a significant tax impact for shareholders in exchange for more optionality," Tusa wrote. 
GE, which is scheduled to report fourth-quarter results on Thursday, said last May that it will merge its transportation unit, which manufactures freight locomotives and has been under GE control for a century, with Wabtec.
"We found it interesting that GE/WAB management said nothing in the press release about earnings on Friday, noting only that they will give guidance when they close the deal," Tusa wrote. "There was no reaffirmation of the targets, and, sure enough, in the 71st/72nd page of the S-4, there were a myriad of comments, which, in total, walk back the projections that were made when the deal was struck and subsequently reaffirmed when investors were growing less certain about fundamentals this fall."
Tusa said that "almost every GE 4Q in which sales would miss, not characterized as 'downside', but merely 'slippage', though without a corresponding bounce back in 1Q." He added that he saw no change in approach on communications under new management, which Tusa called "a disappointment."
The revised deal will give a majority stake in the new company to Wabtec shareholders (50.8%) while GE shareholders get 24.3% and GE gets 24.9% of the new company. Under the original deal, 49.9% of the company went to Wabtec shareholders with 40.2% going to GE shareholders and 9.9% going to GE. This new structure turns GE's side of the deal into a taxable dividend for the company and its shareholders.
"Simply, the shareholders thought they were getting $11.1 billion to $11.2 billion in 'value', with about $6.6 billion coming either through a split or spin," Tusa wrote, "and some cash that is already committed to stand on the balance sheet to help reduce leverage, or go to obligations such as pension or GE Capital, and now 'value' is $9.6 billion, with a total of about $6 billion going to the balance sheet (pre-tax), and while positively impacting the theoretical sum of the parts, value that is unlikely to be explicitly realized by the shareholder. In other words, mechanically, the equity value to the shareholder goes down by about $4 billion, 50 cents a GE share (tax impact will vary)."
General Electric, Tusa said, "is stripping out $6 billion in pension contributions from FCF, but not the about $2 billion tax benefit that almost every other company reports as part of their contribution."
"In other words, GE seemingly continues to adjust out negatives but maintains the positive impacts in many instances," Tusa said.