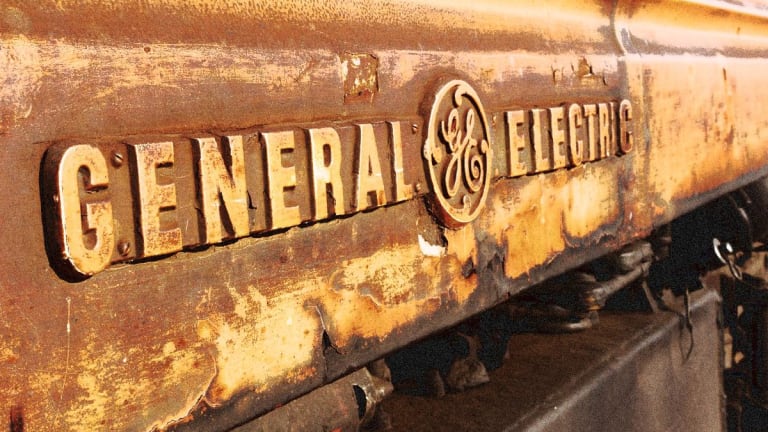 General Electric's Rebound Looks Questionable
GE's outperformance streak looks fatigued here. Check out the chart.
GE's outperformance streak looks fatigued here. Check out the chart.
It was good while it lasted.
After a frustrating run that's seen shares of former blue-chip stalwart General Electric (GE) - Get Report shed 66% of its market value in the trailing 24 months, things were finally looking up for the troubled conglomerate. GE has been in rally-mode in 2019, with shares up more than 26% since the calendar flipped to January.
As strong as GE's rebound has been this year, there's cause for concern about its staying power here.
While the magnitude of GE's selloff has been surprising, shares have actually been extremely technically obedient over the course of the drop. In fact, GE's been a pretty clear bearish momentum play since all the way back at the end of December 2017 (with a couple of bull traps along the way).
Now, to figure out where GE is heading next, we're heading back to the charts for a technical look.
At a glance, it's not hard to pick out the key reversal that happened in shares of GE back at the beginning of December 2018. Shares kicked off January with a breakout higher, and they've been outperforming the rest of the market in a meaningful way ever since.
But the tenor of that rally changed when the calendar flipped to March. GE failed to put in a higher high last month, while the broader market outperformed. To start this week, GE got swatted lower on a downgrade from JPMorgan, but the move went beyond a typical reaction. Instead, GE violated its 2019 trendline, suggesting that shares are back to playing defense.
That's confirmed by relative strength, a gauge of GE's performance relative to the broader market; relative strength violated its own uptrend, signaling that shares are no longer systematically outperforming the S&P 500 in 2019.
For now, the silver lining for GE bulls comes from the fact that shares are managing to hold above early March lows set at $9. But that's cold comfort. If GE violates support at $9, it opens up considerable downside risk: Enough to undo much of its year-to-date gains, in fact.
If you've been riding GE higher this year, it makes sense to take some risk off the table here. Otherwise, steer clear. The offense has left the field for shares of GE.
This article is commentary by an independent contributor. At the time of publication, the author held no positions in the stocks mentioned.