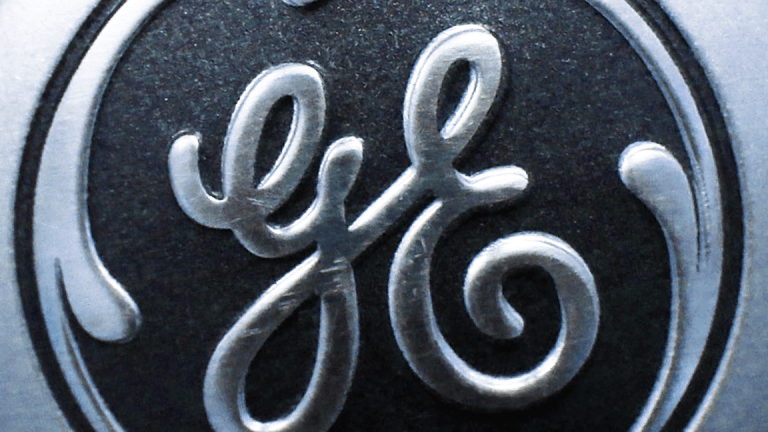 General Electric's Other Big Concern Besides Its Challenged Power Unit
General Electric's management is actively looking at options to reduce its exposure to long-term care insurance.
The ghost of business past.
"We talked a month ago on our June 26 announcement that our plan is to materially shrink the GE Capital balance sheet and we're evaluating multiple structural options across a lot of things to de-risk GE Capital," GE Chief Financial Officer Jamie Miller told TheStreet in a phone interview Friday. "We have and will continue to evaluate options for insurance."
To be sure, GE's turnaround is in full swing. Asset sales are pending and a healthcare spin-off is in the works. Yet, there's still a lingering worry from a long-term care business the industrial conglomerate largely exited over a decade ago.
GE's Chief Executive Officer John Flannery last month acknowledged that management is working to reduce its long-term care exposure, which forced the company to book a $6.2 billion after-tax charge during the fourth quarter of 2017 and to commit to $15 billion in further contributions over the next seven years to shore up its reserves.
"We are aggressively working on actions and alternatives to mitigate, reduce or eliminate our exposure to long-term care insurance," Flannery said.
Shortly after Flannery's comments, the Financial Times reported that Athene Holding Ltd., the life insurance affiliate of private equity firm Apollo Global, expressed interest in buying all or parts of GE's long-term care insurance business. But those reported talks have yet to materialize in a sale.
Other insurers, such as the Unum Group (UNM) - Get Unum Group Report , with long-term care exposure, have also expressed a desire to sell their respective businesses. Though with ballooning claims due to claimants living longer, thereby prompting insurers to adjust their reserves, it's not a seller's market.
In fact, GE determined it needed to have a reserve charge after observing the shifts in the claims over the last two to three years, according to Miller.
"We involved two independent actuaries from the outside, our own actuary, KPMG, and we came to the conclusion that we needed to adjust long-term care reserves," Miller said. "This is a tough industry, there have been several other companies in the industry who have taken a reserve adjustment, and that's consistent with what we did."
When asked whether the $15 billion GE committed to shoring up reserves would be enough, Miller said GE is "only a couple of quarters away from our reset so it's really too soon to evaluate whether trend lines might be different than what we expected."
GE could extinguish GE Capital's remaining long-term care insurance liability "perhaps with a separate reinsurance contract on [the] $11 billion remaining of regulator's $15 billion in estimated contributions through 2023," said William Blair analyst Nicholas Heymann.