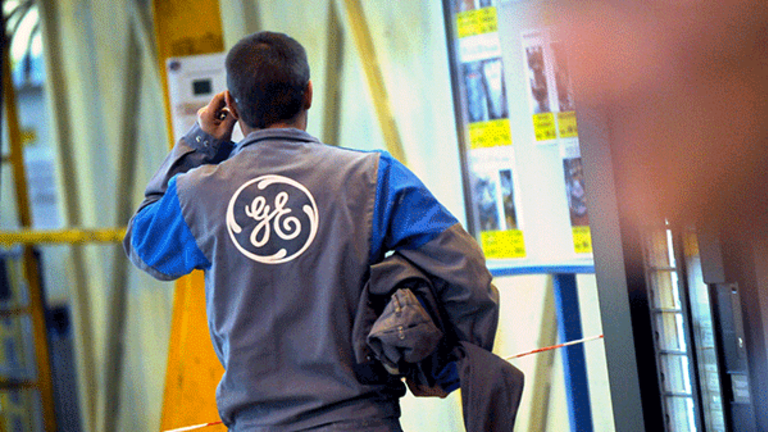 Publish date:
General Electric Is Still a Great Stock to Own
Despite the stock's relatively flat performance over the last year it's still great for income investors.
Despite the stock's relatively flat performance over the last year it's still great for income investors.
Over the past year, the more than $265 billion conglomerate General Electric (GE) - Get Report has underperformed the industrial sector.
While the Industrial Select Sector SPDR ETF (XLI) - Get Report has gained over 22% in the past 12 months, GE has lost value over the same period.
The new direction of the company with the impending Baker Hughes (BHI) deal and consecutive unimpressive quarterly results have contributed to GE's miseries on Wall Street.
Still, this is doesn't mean it's time to sell GE. The company's 2017 targets remain intact and its focus on cost reduction and cash-return will allow the company to continue bringing value to shareholders. The company is finally becoming a leaner group of businesses, rather than just a motley crew of unrelated enterprises.
The toughest part of the transformation is behind the company, especially if you have held GE shares for the past year or so. General Electric is expected to become a better company when the deal to buy Alstom's (ALSMY) energy assets and the Baker Hughes merger begin to bear fruit.
The company's planned divestiture of its financial services business, the disposal of its water unit to Suez SA (SZEVF) , and the proposed deal to offload its industrial solutions arm, should make GE a more efficient company equipped to surge forward.
The company's management also expects strong results from its renewables business, with double-digit organic revenues and robust growth in operating profits. And there's also the potential tax reform bonanza. Bloomberg's Brooke Sutherland suggested that GE stands to benefit from the Trump administration's tax reform plans.
It may be true that GE's share price hasn't traded in tandem with the greater post-election landscape, but it seems that the tide of uncertainty has run its course.
Uncertainties regarding the Baker Hughes deal have been factored in and General Electric's upside has so far been overlooked.
GE's share price has room for a sharp ascent. The 16 analysts providing 12-month price forecasts for GE have a median target of $34, a nearly 12% upside from current levels.
The company is also anticipated to push its cash return figures from $19 billion to $21 billion, in the form of buybacks and dividends. Currently, GE offers a dividend yield of 3.2% or 96 cents per share annually. Noticeably, the dividend yield is way ahead of other conglomerates like 3M (MMM) - Get Report , United Technologies and PPG Industries (PPG) - Get Report .
Once General Electric settles into its leaner business model, we believe the stock will offer generous upsides and meatier dividends.
---
As we've explained General Electric is still an excellent income opportunity. If you're looking for other income opportunities we know another way you can add a steady stream of dividend income every month... and it's practically guaranteed by the IRS. The company signing the checks might not be one that you've heard of. However, Silicon Valley's top CEOs - think Mark Zuckerberg and Larry Page - know that its product is invaluable.Click here for the full story.
The author is an independent contributor who at the time of publication owned none of the stocks mentioned.