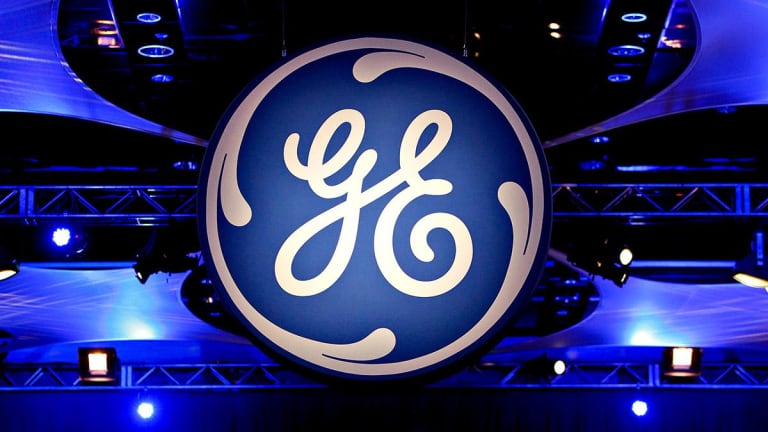 General Electric's Stock Isn't Cheap Enough Despite Being Near Record Lows
Trading GE is tough, even at a 9-year low. Here is how to do it.
Trading GE is tough, even at a 9-year low. Here is how to do it.
Both Fluke and Flounder are flat, bottom dwelling fish that live in the waters off Long Island.
For those of you who like to get out there and fish these waters, these are fish that make for good eating, and generally speaking, are just not equipped to put up much of a fight.
General Electric (GE) - Get Report is another bottom dweller that seems ill equipped to put up much of a fight. That's not a shot at CEO John Flannery. I think he is digging in and putting up a tremendous effort to save a firm left to him in a horrendous position.
The stock though... (shaking my head). The stock's performance would look at the term "flat" as a serious positive. I am long General Electric. I hate being long General Electric. Bottom fishing is not the sport that it's made out to be. Even at these current prices -- the stock closed at $12.30 on Thursday, after trading as low as 11.94 (a nine-year low!) on Wednesday -- I am not likely to add to this position.
Big Seller
Two years ago, after Warren Buffett's Berkshire Hathaway (BRK.B) - Get Report made its exit from the name, I got in. Hey, big seller out of the way. What could possibly go wrong? Well, I spent about a year and a half managing that position. I did get out in May with my capital investment whole, but it took much of my time and energy. It also took adding a ton of risk in sports that I am comfortable with, such as the sale of both puts and calls, as well as coming close to overplaying my hand in sports that I don't like so much. It's called adding on weakness when you believe in a stock. It's called dollar cost averaging when you go for it on fourth down.
I am not even down on my current position. My equity stake has an average price of $13.16. I had driven my net basis as low as $11.44 through the writing of discounted puts. Then by adding longs on the call side, I actually took my basis up to $11.99. Truth is, I am just plain sick of this name, and sick of working, basically for free just to keep this one from hurting me.
Unwinding my derivative positions will drive my basis higher. I'm stuck for now. I won't be flat anytime soon, but I will lend you my analysis, if you'd like it. I imagine some of you might be long this sickly name with the "re-emerging" dividend yield of 3.9%.
Lemonade Stand
When you were a kid, there's chance that your mom bought you and your sister some lemons, and maybe some napkins. You guys used her sugar. You sold the lemonade out on the sidewalk for 5 cents a glass. A few neighbors stopped by. You and your sister evenly split revenue of maybe 50 cents. The whole thing probably cost your Mom a few bucks. Nice trade.
That's what GE is doing with its power conversion unit. Last week, it was reported that Flannery might be looking to sell that unit, perhaps for as much as $3.2 billion. Firms such as Caterpillar (CAT) - Get Report are mentioned as potential buyers. Immelt spent twice that much to purchase the unit himself back in 2011. Two days earlier, the firm announced that it was selling the energy debt financing business to Starwood Property Trust (STWD) - Get Report .
GE continues to shed business units despite announcing that the $20 billion divestiture target had been substantially completed last month. Is the firm simpler and stronger as promised? Well, it's still a long way from simpler, and stronger is anybody's guess. The separation of the Baker Hughes (BHGE) - Get Report oil services unit still lies in the future.
Bottom Line: GE
View Chart »View in New Window »
What you have here is a stock scraping along at nearly oversold conditions, with all three components of the daily MACD in negative territory, and Money Flow that looks like something out of the apocalypse. A series of lower highs is illustrated by the blue line. That line will be tough to crack. GE did try to break out of its downward-sloping Pitchfork in late July, but that effort appears to have failed miserably.
Wall Street's average Target Price for GE is $15.32. However, Stephen Tusa of JP Morgan, in my opinion, has been the most accurate analyst on this name. He has a sell rating on GE and a Wall Street low price target of $11. Obviously, only you know your tolerance for risk. Obviously, downside risk at this point is not what it once was.
How to Trade It
If you can isolate this stock from the rest of your book, and not worry about it, then fine. If you are flat, look somewhere else for fun. My advice is that if you have the time and the energy to babysit this thing, you can probably pull this off. Know what you are getting into, though. There is no easy money to be made in this seemingly cheap name.
Last night, October 19 $11 puts went out at $0.16. GE reports the day prior. Hard to see any value in making that sale. Those long the equity might want to buy those puts though, just in case Tusa is being overly optimistic.
Free White Paper: 7 Things All Investors Must Know in 2018. Start the second half off right with our free white paper on seven key things to watch this year. From how much cash to have on hand to the three reasons this bull market might die, our white paper features key takeaways from an all-star panel that TheStreet and Fisher Investments recently hosted in New York. Click here to register for your free online copy.
At the time of publication, Guilfoyle was long GE equity, short GE put options, long GE call options.