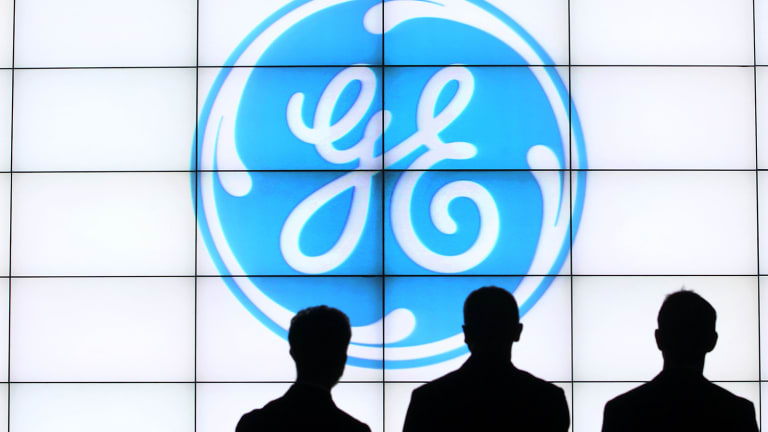 General Electric (GE) - Get General Electric Company (GE) Reportasked federal regulators Thursday to remove a label that declared its lending arm was large enough to threaten the U.S. financial system if it collapsed, citing the sale or spinoff of more than half of the business's assets.
The Fairfield, Conn.-based company's lending arm, GE Capital, was designated a systemically important financial institution, or SIFI, as U.S. regulators worked to prevent a recurrence of the 2008 financial crisis, when the failure of investment bank Lehman Brothers froze global credit markets. Finance firms including Citigroup, Bank of America and AIG received billions in government bailouts in the aftermath.
General Electric, meanwhile, slashed its dividend for the first time in the company's history and lost its AAA credit ratings as CEO Jeffrey Immelt worked to insulate GE Capital, which relied heavily on commercial paper to fund its lending operations, from the crisis. The business, which once generated nearly half of the parent company's profits, weighed on the parent's stock price ever since.
"GE Capital believes it poses no threat to U.S. financial stability and, as of today, no longer meets the criteria for designation as a nonbank SIFI," the company said in a statement Thursday. Immelt announced last year that the company would begin paring the lending arm to no more than 10% of profits while focusing instead on digital manufacturing and businesses that range from jet engines to health equipment and locomotives.
In the process, GE Capital trimmed its issuance of commercial paper by 88%, from $43 billion to $5 billion, taking it from the top U.S. issuer of such short-term securities to less than a tenth of 1% of the market, the company said. 
Consumer loans were pared 95% to $4 billion worldwide, partly through the spinoff of Synchrony Financial, which dated to the Great Depression, and U.S. consumer lending was eliminated. GE Capital's total assets have been cut 52% to $265 billion, the company said, and $77 billion are cash or cash-like investments.
"Our plan to change our business model, shrink the company and reduce our risk profile has been successful," Keith Sherin, the head of GE Capital, said in a statement. "We believe GE Capital no longer meets the criteria to be designated as a SIFI."
Should the Financial Stability Oversight Council concur, GE would shed restrictions that required it to maintain higher reserves to protect the business in times of financial stress and limited its investment of capital. 
"GE Capital assets are being sold into a highly liquid, low-rate environment that favors sellers over buyers, particularly as buyers continue to have to stretch for yield and risk spreads remain low," Jim Cramer, manager of the Action Alerts PLUS charitable trust portfolio, said in a note to investors after buying GE stock this week. "We have more confidence in management than ever before, and think the company has assembled its best leadership team across each vertical, all of whom are executing at a high level."
Exclusive Look Inside: General Electric and Bank of America are both holding in Jim Cramer's Action Alerts PLUS portfolio.Want to be alerted before he buys or sells either stock? Learn more now.
GE's announcement came just a day after the company agreed to sell its asset-management business, which dates to the company's first pension plan in the 1920s, to State Street (STT) - Get State Street Corporation Report for $485 million.
While GE Asset Management isn't part of GE Capital, the sale is an extension of Immelt's plan to exit the lucrative finance business and refocus on the company's industrial products. It's "another example reflecting the attractiveness of GE's financial services businesses in the marketplace," Immelt said in a statement.
The government is likely to agree to GE's request to shed the SIFI label, S&P Capital IQ analyst Jim Corridore said in a note to clients. 
"This should eventually lead to a higher valuation for the stock," he wrote. "We think GE Capital's transformation has significantly de-risked the company."