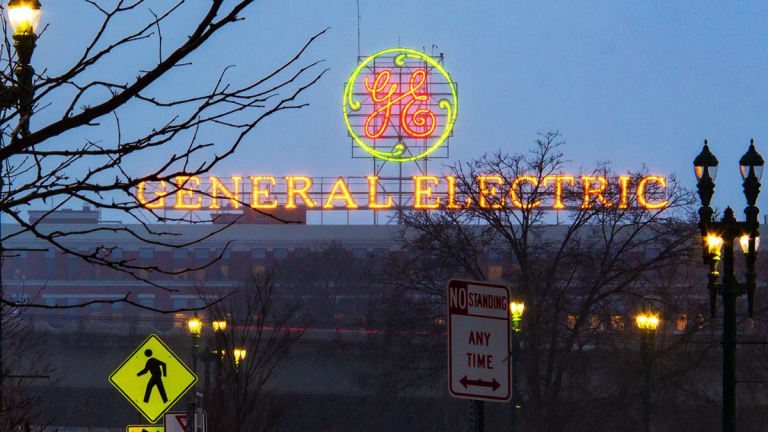 GE's Stock Price Shines Brighter With Partial Victory in Fraud Lawsuit
But the federal court ruling also leaves gives the plaintiffs a green light to come back with an amended complaint.
Shares of General Electric (GE) - Get Free Report  climbed Friday morning after the industrial giant won a partial victory in federal court against a high-stakes lawsuit alleging fraudulent corporate accounting practices.
GE's stock on Friday rose 0.9% to $8.18 after federal Judge Jesse Furman in Manhattan dismissed a lawsuit by more than a dozen pension plans, retirement funds and other investors. The suit alleged that GE used fraudulent accounting to hide $24 billion in insurance liabilities.
The lawsuit contends top GE executives, including former CEOs Jeff Immelt and John Flannery, misled investors as to the extent of GE's exposure to long-term care insurance risks and other risks related to long-term service agreements for power-plant equipment customers bought from the company.
Furman's ruling, however, also gives the investors a green light to amend their complaint and try again.
To succeed, the plaintiffs must provide additional evidence that would enable the lawsuit to "clear the scienter bar," a legal term that means knowledge of wrongdoing on the part of the defendants, Furman wrote.
"Plaintiffs may be able to allege additional facts regarding the individual defendants' knowledge, or conscious disregard of, GE's actuarial issues (with respect to its LTC portfolio) and the trends and risks it should have disclosed (with respect to its LTSAs) that would permit plaintiffs to clear the scienter bar," Furman wrote, Reuters reported.
GE, in a statement emailed to Reuters, said it was "pleased the court dismissed the vast majority of the claims against GE, including the securities fraud allegations related to the company's legacy insurance business.
"We intend to vigorously defend the rest of the case and continue to believe the claims are without merit," the company said.
The allegations against GE gained widespread media attention after the Madoff whistleblower Harry Markopolos went public with his concerns that GE's long-term-care insurance business was underfunded, an assessment later backed by a Fitch Ratings report.