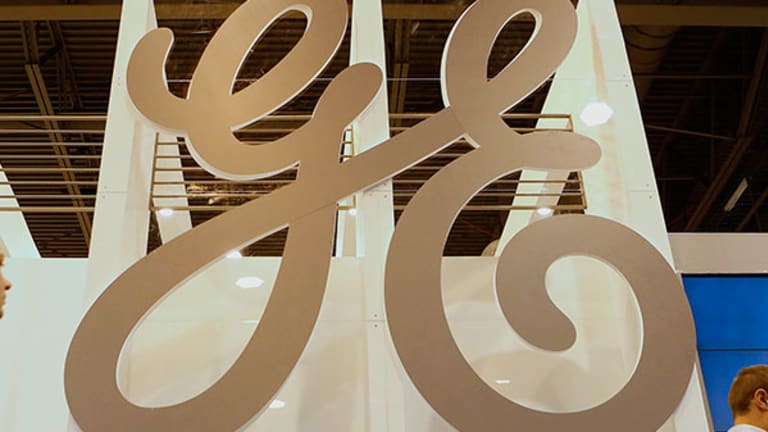 GE Keeps Scouting New Home Despite Connecticut's Tax Shift
Connecticut Gov. Dannel Malloy has proposed business-friendly revisions to an annual budget lambasted by corporations based in the state, such as General Electric and Aetna.
Connecticut Gov. Dannel Malloy has proposed business-friendly revisions to an annual budget lambasted by corporations based in the state, such as General Electric and Aetna.
NEW YORK (TheStreet) -- While Connecticut is backtracking on the most unpopular aspects of a state budget that included big tax hikes for businesses, it may be too late to keep General Electric (GE) - Get Report, not to mention several other major corporations.
GE formed a committee to explore relocating its headquarters from Fairfield, its home for the past 41 years, after the state legislature approved a so-called unitary tax this month that would not only have placed levies on income earned outside the state but would have been retroactive as well. The committee, which CEO Jeff Immelt said in a memo would seek a more business-friendly home, is continuing to look, GE said on Thursday.
Another loss may be New Jersey-based Bristol-Myers Squibb (BMY) - Get Report, which has about 900 employees in the Nutmeg State. Bristol-Myers recently announced it's moving the bulk of its operations out of Wallingford, where it has had a site since 1986, and into neighboring Massachusetts. The move was based on the company's strategy of putting scientists closer to centers of innovation and business opportunity, Bristol-Myers spokesman Frederick Egenolf said in an e-mail.
Insurance giants Aetna  (AET) , Travelers (TRV) - Get Report, and The Hartford Group (HIG) - Get Report, meanwhile, openly chafed at new taxes. But a proposed cut to 1% percent on the data-processing and Web service tax, which was set at 3% after a rate of as much as 6% was discussed, has restored some confidence in Gov. Dannel Malloy's willingness to work with businesses, though the changes would still have to be approved by the state's legislature.
"We are pleased that the governor has listened to the concerns expressed by the business community and has proposed changes to the budget," Travelers spokesman Patrick Linehan said in an email. "We will closely monitor the legislature's reaction to these proposed changes. We care deeply about the state of Connecticut and are committed to ensuring that it continues to be a top-quality place to live and work."
Hartford also welcomed Malloy's decision on the data-processing tax and urged the legislature to follow suit. "Data is essential for all companies, large and small," spokesman Thomas Hambrick said. "The elimination of the tax increase will give our small and mid-sized business clients a better chance to grow and thrive in Connecticut."
The latest proposal to address GE's primary concern, the unitary tax, is to nix its retroactive aspects and make it effective for 2016 earnings, according to Patrick O'Neil, a spokesman for Republicans in the state House of Representatives.
Lawmakers had "wanted to make it retroactive to January 2015, and that's how they would have made $38 million in the first year and $23.6 million in the second," O'Neil said. "Corporations are still very much opposed to the unitary tax, and we have been in conversations with members of the corporations and they are still unhappy."
GE has been among the most vocal in the heated budget debate, which corporate lobbyists continue to attack. Other states, quick to spot an opening in Connecticut's upheaval, have approached a number of Connecticut's largest corporations with offers to relocate, O'Neil said.
GE was approached by officials from New York, where it has a lengthy history, shortly after the launch of Immelt's committee. The company's founder, Thomas Edison, built the first central power station in New York City in 1882, and GE has operated a research laboratory in Schenectady since 1900, according to its website.
The company was the exclusive provider of switches and switchboards for Manhattan's Empire State Building, and its headquarters for much of the 20th Century was at 570 Lexington Avenue. Officials with New York State did not respond to requests for comment on Thursday.
Connecticut's tax increases are the highest since a $2 billion jump in 2011, which was the largest in its history, Immelt said in the early June memo, which was obtained by TheStreet. The company repeatedly shared with legislators its "concerns that these would not improve the competitiveness of small and large businesses in the state."
Still, GE's total income tax provisions dipped to a five-year low of $1.6 billion in 2014, according to a regulatory filing, while its operating income has been increasing at a steady clip, rising more than 30% since 2010. Cash tax payments made to the IRS, which aren't adjusted for future benefits and expenses, ticked up 11% in the past five years to $3 billion in 2014.
"I believe we should pay our fair share and that all of us should give back to our communities," Immelt said in the letter. "But, we can compare Connecticut with other states where small and large businesses have a better environment to thrive and compete."