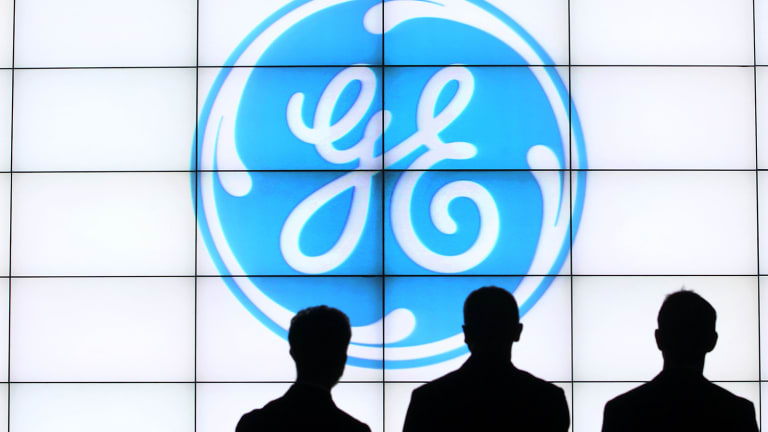 GE is Prize in Bidding War Between Connecticut and New York
After a tax-hike quarrel, Connecticut is scrambling to keep blue-chip manufacturer General Electric from moving its headquarters to New York, Atlanta or Dallas. Or anywhere else.
NEW YORK (TheStreet) -- General Electric (GE) - Get General Electric Company (GE) Report, which is threatening to leave its longtime corporate headquarters in Connecticut over a tax hike, has become the prize in what amounts to a bidding war between its home state and rivals from neighboring New York to Atlanta and Dallas.
CEO Jeff Immelt formed an exploratory committee in June to search for a "more pro-business environment" for GE's headquarters after the Legislature approved a budget that would raise taxes statewide by $1.9 billion, the second-largest increase in the state's history. The backlash from Connecticut-based corporations including insurers Aetna (AET) , Travelers (TRV) - Get Travelers Companies, Inc. Report and The Hartford Group (HIG) - Get Hartford Financial Services Group, Inc. (HIG) Report , prompted Gov. Dannel Malloy to loosen a number of the new requirements, but GE didn't back down.
"I have had some discussions with GE lately," Malloy said this week, after reports that the blue-chip manufacturer was entertaining offers from not only New York, its former home, but urban centers in the South and Southwest. "They are going through a process with respect to where their headquarters may be, and that's a decision for them to make, but we have had those discussions and stand ready to work with them on issues of concern and be competitive with other states."
GE, which builds products from jet engines to home appliances and health-care equipment, has been housed in the scenic hamlet of Fairfield since the 1970s, when it was lured from its longtime headquarters in midtown Manhattan. Today, about 6,000 of its more than 300,000 workers are based in the state.
The company has declined to say how much it pays Connecticut in taxes. Its total income tax provisions, however, dipped to a five-year low of $1.6 billion in 2014, according to a regulatory filing, while its operating income has been increasing at a steady clip, rising more than 30% since 2010. Cash tax payments made to the IRS, which aren't adjusted for future benefits and expenses, ticked up 11% in the past five years to $3 billion in 2014.
"I believe we should pay our fair share and that all of us should give back to our communities," Immelt said in a memo earlier this summer announcing that the company would consider relocating. "But, we can compare Connecticut with other states where small and large businesses have a better environment to thrive and compete."
Connecticut officials presented a package of options designed to keep the manufacturer in Fairfield during a meeting with GE executives, Malloy said. But "they've had a number of other states in," he added. "They are not going to all the states they're talking to, and they're not necessarily going to stay here or not stay here. We don't know what the situation is until they've made a decision."
Malloy and the state Office of Policy and Management have been particularly focused on incentives for GE since New York Gov. Andrew Cuomo, a Democrat, began to court the company about a possible move to Westchester, according to Connecticut State Sen. Toni Boucher, a Republican.
"The package that the state is working on is extremely under-wraps because they want to avoid a bidding war," Boucher said in a phone interview with TheStreet.
A pitch from New York might prove particularly alluring given GE's storied history there: Founder Thomas Edison installed New York City's first central power station in 1882 and Schenectady houses a major research laboratory, established in 1900, according to GE's website. The company was also the exclusive provider of switches and switchboards for Manhattan's Empire State Building.
GE is noncommittal about the status of talks on its headquarters. "The team is currently engaged in the process and is taking many factors into consideration," the company said in an e-mailed statement. "When there is a final decision on relocation, we will communicate it publicly."
Both Cuomo's and Malloy's offices declined to comment, as did the Connecticut Office of Policy and Management. The state has a history of wooing businesses, however, most recently investing $300 million to entice Jackson Laboratories to open a facility near the University of Connecticut's Health Center in Farmington.
Titans of industry like GE and Aetna aren't the only Connecticut companies fetching suitors after the tax hike, Boucher said. Executives at midsize companies have also been receiving a barrage of phone calls.
"When GE announced they would form a formal evaluation, I think that put 49 states on alert," she said. "A lot of people have their families and kids here, but this was the tipping point, and the idea that this is too big a move for them is not the case these days."
The most galling factor of Connecticut's budget for corporations based there was the introduction of a so-called unitary tax, which would put levies on income generated elsewhere, Boucher said. That proved to be "the kiss of death," she said. 
The state should never have "enacted a bill like that this that is too onerous to a big company like GE, Travelers or Aetna," Boucher added. "I'm not surprised GE said, 'What are you thinking?'"
Michael Tetreau, Fairfield's first selectman -- the political equivalent of a mayor -- and a Democrat, concurred. "I think for 20 years, Democrats and Republicans have not worked together and taken our eye off the ball," he said. "The most recent budget and tax changes were the straw that broke the camel's back, and we're seeing the reaction of that."
Aside from taxes, GE spends $14 billion annually on Connecticut businesses, and its executives sit on a host of local school boards and contribute to local charities, Boucher said. Losing GE's headquarters would have effects far beyond taxes, Tetreau noted.
"GE pays $1.8 million in property taxes in Fairfield, but to look at it just as property tax undervalues GE overall," he said. "They contribute millions to the state of Connecticut. They jumped into the breach after the Sandy Hook tragedy, and GE employees are very involved in Farifield and the surrounding towns."
Indeed, GE donated $15 million to build a community center in Newtown, after 20 children and six women were killed in a rampage at its Sandy Hook Elementary School in late 2012, the Associated Press reported. The company also supplied executives to help the town in the aftermath of the shooting, and its finance unit stopped offering credit at U.S. gun shops.
GE is an important state partner on number of levels, said State Rep. Cristin McCarthy Vahey. A Democrat whose district includes Fairfield, she voted against the budget.
"Having GE in Fairfield and Connecticut is a big deal," Vahey said in a phone interview. "It is a major multinational corporation, and I think the ripple effect here is significant. Oftentimes, we forget the systemic impact, and I do think the impact could be broader than we know."